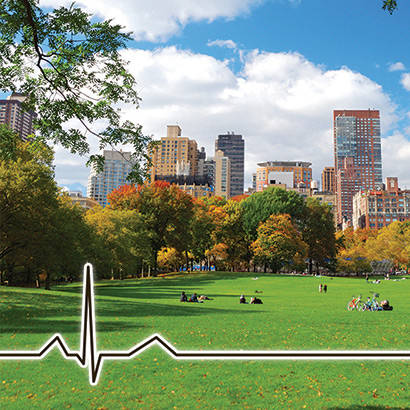 Each month, through a poll of Americans that is focused on park and recreation issues, NRPA Park Pulse helps tell the park and recreation story. Questions span from the serious to the more lighthearted. In this month's poll we asked, two questions:
Question 1 - Should communities have designated areas where plants support pollinators, like honey bees and butterflies?
95% of Americans agree communities should have designated areas to support pollinators
Question 2 - Do you know what actions you can take to help the conservation of pollinators?
66% of Americans are NOT very confident in knowing what they can do to help pollinators
Many local park and recreation agencies offer information or staff who can speak to the importance of conserving pollinators and can help educate community members on what actions they can take.
This poll was conducted by NRPA in partnership with The Scotts Miracle-Gro Foundation in an effort to learn more about perceptions and educational needs regarding pollinator conservation.
Visit NRPA Park Pulse for more information.
The National Recreation and Park Association survey was conducted by Wakefield Research (www.wakefieldresearch.com) among 1,002 U.S. adults ages 18+, August 30th and September 6th, 2018, using an email invitation and an online survey. Quotas have been set to ensure reliable and accurate representation of the U.S. adult population 18 and older.