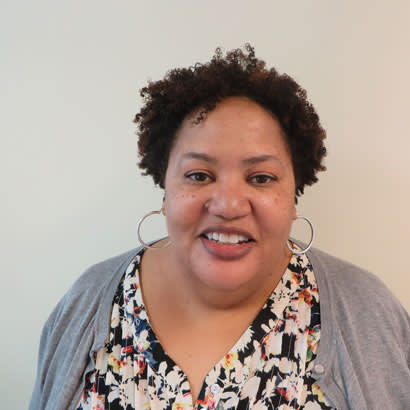 As far as Karla Kelley is concerned, parks and recreation was an appealing career move from the very start. Raised by a family of servant leaders, Kelley says, "My parents and grandparents were actively involved with their communities, and it was instilled in me early on the responsibilities I have to give back."
Thus, she began her career as a certified therapeutic recreation specialist, working with individuals experiencing cognitive impairments. "I believe in the power of recreation and how recreation and leisure engagement can change individuals' lives," Kelley asserts.
Today, Kelley serves as the regional manager for DC Department of Parks and Recreation. Parks & Recreation magazine recently spoke with her to learn what makes her job rewarding, what new sports and rec program her community members can expect in 2019 and her special wish for the new year.
Parks & Recreation: What aspect of your job brings you the most satisfaction?
Karla Kelley: Satisfaction comes when I am able to see someone come out on the other side: a senior lifted out of isolation and loneliness, a young person making a decision to participate in positive, life-affirming activities, a child building relationships and learning new skills, an adult transforming themselves through health and wellness programs. Seeing a person work hard to reclaim their life after having a setback brings me satisfaction.
P&R: Can you share one new sports or recreation program that you will be introducing in 2019?
Kelley: We are working on developing a service-learning program that will launch during summer camp and continue throughout the school year. The District of Columbia is one of many school districts to include community service learning as a graduation requirement. Utilizing the 40 Developmental Assets of Youth Development as a framework, the community service requirement aims to equip students with the necessary skills and abilities for career and educational advancement. Youth will have the opportunity to gain community service-learning hours in a safe space, matching youth with community organizations. Youth will be exposed to the community, nonprofit organizations and the work being done to build the capacity of their communities.
P&R: How do make sure that your sports and recreation programming appeals to different age groups?
Kelley: Do your research and stay abreast of trends. Talk with everyone; get to know your patrons. Offer showcases and opportunities to try different offerings. Don't be afraid to keep trying. Sometimes, you have to fail forward.
P&R: Tell us one wish you have for the new year or a New Year's resolution that you've made.
Kelley: My one wish is peace on Earth. I don't make specific resolutions because relapse is easy, so I challenge myself in areas that I would like to grow. I added more music to my life this year, I challenged myself to go to concerts and I enjoy music from all genres. 2019 is all about taking risks, as an introvert, I am going to move the needle toward extrovert.
Vitisia Paynich is a Freelance Writer for Parks & Recreation magazine.