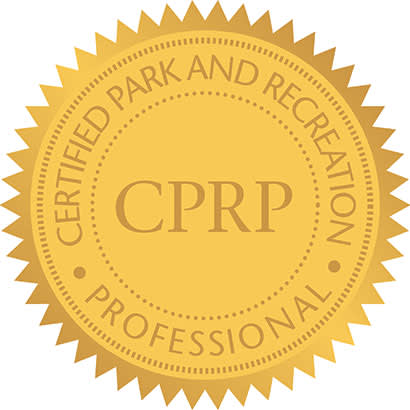 Calling all park and recreation professionals who want to be at the forefront of their profession. Now is the time to become a Certified Park and Recreation Professional or CPRP! Apply by February 28 and get a free, online CPRP Prep Course, then follow these tips to get you on your way:
Set a date to take the exam. Doing so can help motivate you properly prepare for the CPRP examination and provide the focus needed to complete this professional development goal.
Form or join a study group. This is a very effective way to prepare as it can help with procrastination, absorbing the study information and maintaining a positive high, especially during those times of intense studying. Group study can also provide an opportunity to share ideas and discuss concepts in greater detail, helping you to absorb the information more quickly and effectively.
Relax and get into the zone. Test anxiety can affect the most prepared test taker, as feelings of dread combined with physical symptoms can affect your ability to concentrate and, sometimes, your overall score. Prior to taking the exam, make sure to get a good night's sleep, eat a healthy meal and develop a positive mental attitude. During the exam, remember to take deep breaths, slow down and carefully read the questions.
Attaining the CPRP designation shows your knowledge and understanding of key concepts within parks and recreation as well as your commitment to the profession. Learn more about becoming a CPRP.