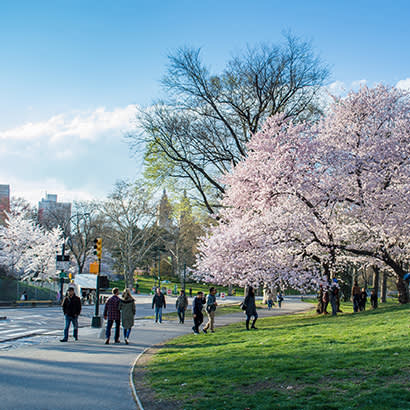 NRPA stands behind the belief that all people should have access to a quality park. Through 10 Minute Walk, NRPA is working with The Trust for Public Land and Urban Land Institute to ensure that everyone has access to high-quality parks and public green spaces within a 10-minute walk of home.
In September, NRPA announced the 10 communities that will receive the third round of 10 Minute Walk grant funding totaling $400,000. To help these cities increase access to quality parks close-to-home, grantees will also receive ongoing technical assistance, professional development and access to networks of like-minded park and recreation professionals. The communities receiving grant funding are:
Albuquerque, New Mexico
Cleveland, Ohio
Crawford County, Arkansas
Gwinnett County, Georgia
Klamath Falls, Oregon
Miami, Florida
Norwalk, California
Perris, California
Starkville, Mississippi
Winchester-Clark County, Kentucky
"Parks are essential to healthy and thriving communities, but we need long-term solutions to ensure parks are well-maintained, accessible and located where they are needed most," says Kristine Stratton, NRPA president and CEO. "This funding allows cities to create systemic change that will continue to benefit their communities, not just today, but far into the future."
As part of this work, NRPA has created the Community Engagement Resource Guide, which provides park and recreation professionals with a roadmap to implement equitable and inclusive community engagement strategies around the planning, design, construction, maintenance and activation of park projects and plans. Read more about this guide and associated training in the column, "Community Engagement Best Practices" on page 32.
Visit NRPA's 10 Minute Walk web page for more information. Read how some agencies are embracing the effort in the article, "Improving Systems to Achieve Equitable Park Access."