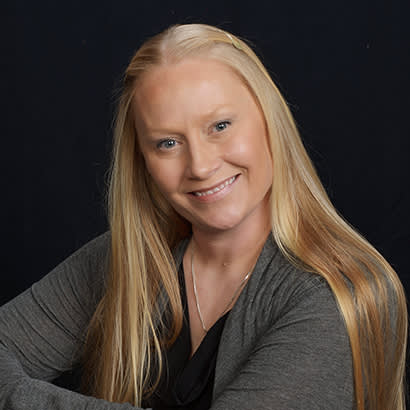 Jende Smith, CPRP, AFO, is the aquatic and recreation supervisor for the city of St. Joseph, Missouri. When asked what her job entails, Smith replies, "I usually tease that it's B., all of the above." Her primary responsibilities include providing aquatics services for the city, which has two outdoor pools, one of which is a water park. The city also has a joint venture with Missouri Western State University, where Smith helps with programming, staff training and supportive services at the university pool. She also has presented regularly on the subject of aquatics for the Missouri Park and Recreation Association and the Kansas Recreation and Park Association.
Parks & Recreation recently spoke with Smith to learn about her career in aquatics and how she keeps up with the field.
Parks & Recreation: How do you keep up to date on the latest trends in aquatics, and what resources have you found to be helpful?
Jende Smith: NRPA has a lot of helpful resources — I geek out on webinars and research. Everybody kind of makes fun of me for that, but it's necessary to really stay viable in the field, because things are changing so quickly. I really try to do as much research independently as I can, and if I have an opportunity to sit in on a webinar or hear a conference that's presenting a new idea or something, I will jump at the opportunity to do that as frequently as I can. The other thing I really try to do is diversify my certification profile. I really try to think outside the box and think about other certifications or other programs that might correlate to what I'm doing on a daily basis to give a broader spectrum of experience in the field.
P&R: Over the course of time that you've been teaching aquatics, what's a memorable moment that stands out?
Smith: You know, every time I teach a class that's a certifying course and I have a student [who] has struggled or gone into that with some hesitation, when they ultimately finish that course successfully, the reaction is always memorable. It's always a very dynamic reaction whenever they have that successful moment, and it's just enjoyable watching that happen.
P&R: What do you see as some of the challenges in the area of aquatics going forward?
Smith: Hiring challenges are always difficult — lifeguard retention, lifeguard recruitment. Of course, the training because we're not seeing as many individuals participating in the swimming programs, and their swimming abilities have been declining collectively. On the flip side of that, our other challenges are always going to be budgetary related. On a daily basis, we try to be creative and really do more with less and see what we can do to think outside the box and make that work for us.
P&R: Are there any takeaways from your job that you have found to be helpful to you in life in general?
Smith: Don't procrastinate. Once you jump the hurdle and start to be proactive rather than reactive, it really changes the dynamic and changes the tasks you can complete and minimizes stress.
Lindsay Collins is the Associate Editor for Parks & Recreation magazine.