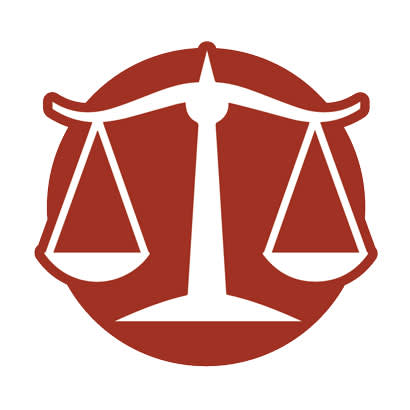 NRPA's Equity Advisory Panel provides feedback and subject-matter expertise to inform the strategic direction of all NRPA's programs and initiatives. The panel will serve as a sounding board for new ideas and practices that help ensure equity remains a core theme of NRPA's work.
Jesús Aguirre, CPRE
Chief Executive Officer, Tower Steel Services, Inc.
Aguirre serves as the treasurer of the NRPA Board of Directors. Previously, Jesús held the position of superintendent of the Seattle Department of Parks and Recreation. He was also agency director for the District of Columbia Department of Parks and Recreation and the state superintendent of education for the District of Columbia. In addition to his service on the NRPA Board, he serves on the board of directors of the Children and Nature Network as well as the Seattle Aquarium and Seattle's Woodland Park Zoo.
Jesús is an avid park user and a Certified Parks and Recreation Professional (CPRP) and Certified Parks and Recreation Executive (CPRE).
Leon T. Andrews, Jr.
Director of race, equity and leadership (REAL), National League of Cities
Andrews is the past chair of the NRPA Board of Directors. Previously, as senior fellow at the National League of Cities' Institute for Youth, Education and Families, he led the institute's youth development work with mayors and other municipal leaders around the country. He has worked in government, the community, the private sector and academia for the last 20 years. He is a published author, a presenter at several conferences and other forums throughout the country, and serves on several national and local boards. Andrews earned a bachelor's degree in Political Science from Howard University, a Master of Science in Public Policy and Management from Carnegie Mellon University, and he is a Ph.D. candidate in the Urban and Regional Planning program at the University of Michigan.
Neelay Bhatt
Vice President, PROS Consulting
Bhatt, who serves on the NRPA Board of Directors, has led more than 120 strategic and master planning, sports facility development, customer service training, and marketing and branding projects. These projects have recommended facility development and infrastructure improvements totaling more than $2 billion and are helping to shape a better vision for parks, recreation and sports all over the world. His career includes Disney, the Super Bowl, the Summer Olympics and Paralympics Games, in addition to several years of consulting, public speaking and training.
Ronda Chapman
Executive Director, Groundwork DC & Principal, RLC Consulting
Chapman strives to incorporate elements, such as restorative justice, nutrition and mindfulness, into community well-being. Over the past 30 years, she has managed sustainability programs for municipal governments, trained green organizations on diversifying the environmental movement and advised a range of agencies on racial equity and community engagement. In 2018, Chapman founded RLC Consulting, which focuses on facilitating organizational change efforts that enhance meaningful equity and inclusion best practices, diversification of staff and community engagement.
Stephanie Gidigbi
Director of Policy & Partnership, Healthy People Thriving Communities, Natural Resources Defense Council
Gidigbi leads the NRDC's infrastructure portfolio and supports the Strong, Prosperous and Resilient Communities Challenge (SPARCC), a $90 million initiative, advancing equitable infrastructure investment. She served as a political appointee at the U.S. Department of Transportation for President Obama, advancing the administration's economic opportunity agenda and brings more than a decade of international, federal, state and local government experience to NRDC's Urban Solutions team.
Candice Holbrook, CPRP
Recreation Program Manager, Burlington Parks, Recreation & Waterfront Department
Holbrook manages Burlington Parks, Recreation & Waterfront Department's Center of Recreation & Education, which houses the Senior and Youth Center. She is currently pursuing water safety efforts in collaboration with the Greater Burlington YMCA to help educate everyone, including New American communities, about the importance of water safety and education. She has also grown the Recreation and Nutrition program, from serving ess than 4,000 meals per summer to serving almost 10,000 meals.
Roslyn Johnson, CPRP
Deputy Director of Facility Operations, Maryland-National Capital Park and Planning Commission
Johnson, who serves on the NRPA Board of Directors, has held deputy director and associate director positions in park and recreation agencies in Richmond, Virginia, the District of Columbia and Baltimore, Maryland.
Johnson has presented at several NRPA events, taught during the inaugural year of the Graduate Institute at Oglebay, been a member of the Urban Park Directors group since its inception and NRPA's Public Policy Committee, served a short stint on the Program Committee, been a member of the Board Nominating Committee, was a diversity mentor, young student/professional lunch pair, and has assisted with the Urban Parks Summit.
Pamela Linn, FASLA PLA
Landscape Architect, Milwaukee Public Schools Department of Recreation and Community Services
Linn is dedicated to addressing social equity and resilience through design. She believes community engagement is critical to successful, equitable park planning and includes neighbors and stakeholders in decision making and implementation of projects that affect their neighborhoods. Over her more than 20 years of experience in public practice, she has earned numerous awards.
Hannah Malvin
Senior Representative for Partnerships, People Outdoors, The Wilderness Society
Malvin focuses on connecting Americans with public lands by reducing barriers to access, supporting grassroots leaders focused on diversity outside and expanding the narrative of who belongs outside. She is also the founder and director of Pride Outside, which is dedicated to connecting the LGBTQ community around the outdoors.
Joshua Medeiros, CPRP, AFO
Director, Town of Cheshire Parks and Recreation
Medeiros, who serves on the NRPA Board of Directors, has been involved in the field of parks and recreation for 15 years, the past 10 in leadership positions across several municipalities. Dr. Medeiros specializes in recreation programming, aquatics, capital project management, leadership and organizational change and has developed hundreds of programs and events throughout his career, generated millions of dollars in department revenues, and overseen numerous major park projects. He also serves as an Adjunct Professor at Southern Connecticut State University in the Department of Recreation, Tourism and Sport Management, and his most recent scholarly work included a qualitative study examining reports of Connecticut recreation professionals on best practices for aquatics management.
Michael Meit
Co-Director, NORC Walsh Center for Rural Health Analysis
Meit has more than 20 years of experience in public health systems and rural health, including work at the state, national and community levels. He is a current member of the Maryland Rural Health Association board of directors, served as the founding director of the University of Pittsburgh Center for Rural Health Practice in rural Bradford, Pennsylvania, and has served on the National Advisory Committee for Rural Health and Human Services and the board of directors for the National Rural Health Association.
Gregory Miao
Staff Attorney, ChangeLab Solutions
Miao works on issues related to active living, zoning, healthy housing, parks, sugary drinks, tax policy, water quality and alcohol control. Before joining ChangeLab Solutions, he developed regional cooperative agreements in the Greater Boston Region with the Metropolitan Area Planning Council and represented several Massachusetts communities as a municipal attorney.
Anita O'Brien, M.A., CTRS
Executive Director, Rochester Accessible Adventures
O'Brien has 22 years of experience in providing adaptive and inclusive recreation opportunities for individuals with disabilities. In 2015, she formed Rochester Accessible Adventures (RAA) in response to the community's need for sustainable inclusive recreation opportunities. RAA's Community Health Inclusion (CHI) initiatives transform community recreation businesses and municipalities to include people with disabilities.
Jacqueline Patterson
Director of Environmental and Climate Justice Program, NAACP
Since 2007, Patterson has served as coordinator and co-founder of Women of Color United. She has worked as a researcher, program manager, coordinator, advocate and activist on women's rights and on violence against women, HIV and AIDS, racial justice, economic justice, emergency response, and environmental and climate justice. Patterson currently serves on the Steering Committee for Interfaith Moral Action on Climate, Advisory Board for Center for Earth Ethics, as well as on several boards of directors, including the Institute of the Black World and the National Black Workers Center.
Dr. Rafael Payan
General Manager, Monterey Peninsula Regional Park District
Dr. Payan has worked on numerous inclusionary projects and programs at the federal, tribal, state and local levels. These include development of interpretive exhibits to benefit the Grand Canyon National Park's blind and sighted visitors; having visiting nurses, dentists and physicians conduct programs like "A Walk with a Doc" or workshops at recreation centers; making natural resource areas along California's Central Coast universally accessible; building recreation facilities and providing training opportunities on Native American reservations; and, developing field-trip transportation grants so children of inland farm workers can have access to California's magnificent beaches and redwood forests.
Ian Proud
Research and Inclusive Play Manager, Playworld Systems
Proud has helped lead nonprofit organizations for 30 years, with a specific interest in change management and adding value as the community around them evolves. He began Playworld System's inclusive play initiative, culminating in the Inclusive Play Design Guide, a manufacturer-neutral inspirational and educational resource to get everyone, regardless of ability, playing on the playground. Proud championed the development of the nation's first electronic outdoor play product and led the creation of a leading outdoor exercise product line for seniors.
Koboi Simpson
Athletics Administrator, Clayton County Parks & Recreation Department
Simpson manages youth sports operations and supervises Clayton county's college internship program. In addition to athletics, he is a tireless advocate for diversity, equity and inclusion. Simpson is a Certified Youth Sports administrator with the National Alliance for Youth Sports and was awarded the Distinguished Professional Award for the 4th District of the Georgia Recreation and Parks Association.
Som Subedi
Parks for New Portlanders Engagement Coordinator, Portland Parks & Recreation
Subedi was one of around 100,000 victims of The Kingdom of Bhutan's "One Nation, One People" policy, which expelled his family from their homeland. Since then, he has worked as a refugee case manager, helping new refugee families from Asia, Africa, the Middle East and Eastern Europe integrate into Portland's neighborhoods, schools and social service networks. He founded a strategy and practice of utilizing soccer to bring foreign-born families and the city of Portland together, through an annual Portland World Cup Soccer program and other culturally specific recreational, educational and occupational opportunities.
Nonet Sykes
Chief Equity and Inclusion Officer, Atlanta BeltLine, Inc.
Sykes, who serves on the NRPA Board of Directors and the board of advisors for National League of Cities' Race, Equity and Leadership Initiative, provides cooperative leadership, management and strategic planning to ensure equity and inclusion for all efforts. She also helps to formulate policies that address health and sustainability in communities, innovation in community outreach and communication, displacement mitigation and long-term affordable housing efforts. Previously, she worked at the Annie E. Casey Foundation as the director of racial equity and inclusion.
Dr. Billy Willis
Director, Tunica Parks & Recreation Department
Dr. Willis has developed a diversified department through which he envisions building healthy minds, bodies and spirits for the citizens of Tunica County, Mississippi. He also serves at the chairman for the American Heart Association – Multicultural Leadership Committee Social Determinants of Health Taskforce, which focuses on implementing health and wellness programs to help build a culture of health throughout the Mississippi Delta.
— Jennifer Cox, NRPA Program Specialist