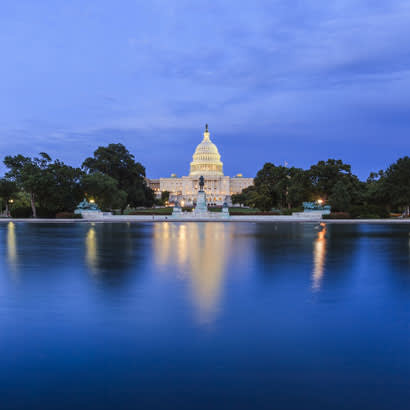 Congress did not reauthorize the Land and Water Conversation Fund (LWCF) before the September 29 deadline, and the pressure is now on for it to act before adjourning at to the end of the calendar year. While the program has technically expired, Congress continues to fund it from existing money in the account from oil and gas leases.
The House Natural Resources Committee passed a bipartisan compromise out of committee that would ensure 40 percent of the funding for the stateside account, while permanently reauthorizing the program. The Senate Energy and Natural Resources Committee also passed a permanent reauthorization, with mandatory funding introduced by Senators Cantwell and Burr, out of committee. While it doesn't lay out funding formulas like the House bill does, it is an exciting step forward to get LWCF permanently funded with mandatory funding.
So, what happens next? Members of Congress need to hear from you, now, about the importance of LWCF. It's more important than ever that you reach out to your members of Congress, let them know the importance of the program in your community and ask them to reauthorize LWCF before leaving Washington, D.C., this year. Invite them to a park funded by LWCF, call their office or write them an email by texting PARKS to 52886. It's pressure from advocates for parks, like you, that will get LWCF authorization across the finish line.