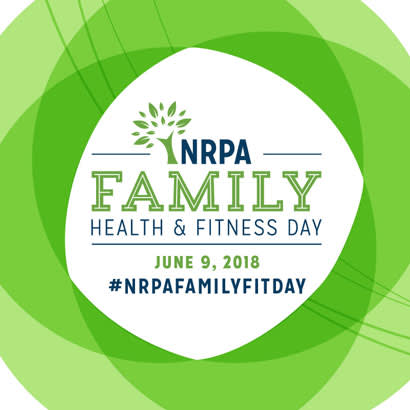 Family Health & Fitness Day, celebrated the second Saturday in June each year, will be held on June 9. This special day promotes the importance of parks and recreation in keeping communities healthy. Agencies everywhere are encouraged to participate by inviting families to get active at their local park or recreation center, or by hosting an event, such as a health fair or family fun run. Members of the healthcare community are encouraged to participate, as well, even as sponsors.
To help you promote and support Family Health & Fitness Day in your community, we've created an outreach toolkit. In it, you'll find a fact sheet, poster, press release template, media advisory template, social media materials, web and email copy, along with a "how-to" list of tips on promoting an event. Materials can be customized for your community. When using social media, please make sure you are tagging NRPA in your Facebook, Twitter and Instagram posts and using the hashtag #NRPAFamilyFitDay.
We want to see your successes, too — send us photos and videos from your Family Health & Fitness Day events or show us the creative ways you have used the marketing materials!
If you have questions or need further assistance, contact the following NRPA staff members:
General Family Health & Fitness Day Toolkit or Media Questions – contact Heather Williams, Sr. Public Relations Manager.
Social Media or Email Questions/Submit Photos or News Coverage – contact Roxanne Sutton, Sr. Communications Manager, or Audrey Fox, Communications Specialist.