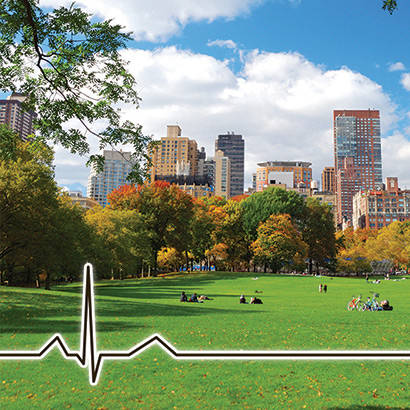 Each month, through a poll of Americans that is focused on park and recreation issues, NRPA Park Pulse will help to tell the park and recreation story. Questions span from the serious to the more lighthearted, and with this month's poll, we asked Americans:
What out-of-home activities do you do to help manage daily stress?
Americans Use Local Parks to Relieve Daily Stress
More than half (58%) of Americans manage their daily stress by going for a walk or run around their neighborhood.
36% of Americans use a trail for hiking, running or walking.
35% gather with family, friends or pets at a local park.
Millennials (89%) and parents (90%) are more likely to do any of these activities to manage their daily stress compared to Americans overall (84%).
The National Recreation and Park Association Survey was conducted by Wakefield Research among 1,005 adult Americans, ages 18+, between April 19th and April 25th, 2018, using an email invitation and an online survey. Quotas have been set to ensure reliable and accurate representation of the U.S. adult population 18 and older.