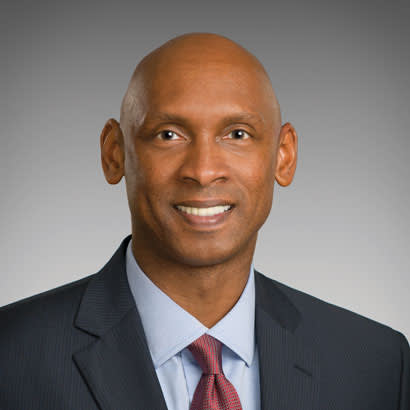 For nearly two decades, Patrick Wesley has devoted his career to parks and recreation, and currently serves as assistant director at Shreveport Public Assembly & Recreation in Louisiana. Over the years, Wesley has also volunteered his time and expertise to NRPA, working with the staff across multiple program areas, including OST/Commit to Health and Healthy Aging in Parks/CDC Arthritis work.
Parks & Recreation magazine recently spoke with Wesley to learn more about his most meaningful health and wellness programs, why youths see his agency as a safe space and who has served as his role models throughout his career.
Parks & Recreation magazine: How did you get your start in parks and recreation?
Patrick Wesley: I initially started in higher education, working in student affairs at a local community college in Shreveport and transitioned to parks and recreation administration. I've been working for the city of Shreveport for a little over 19 years. The higher education experience, dealing with student development, helped me transition into parks administration.
P&R: Of all the health and wellness programs you have worked on over the years, which is the nearest/dearest to you? Why?
Wesley: My youth programs and therapeutic recreation programs are most dear to me, because I see kids start from the development stage, learning the fundamental skills of athletic programs or recreational programs. With my therapeutic recreation programs, we're dealing with special needs populations, and just seeing the smiles on their faces and [watching them] enjoying their programs and activities are invaluable.
P&R: Do you believe the kids who participate in your programs see your agency as a safe space?
Wesley: We have 16 community centers located throughout Shreveport, and we are the true safe havens that kids can come to and just participate in leisure and recreation activities, athletic events and programs. We're seeing a difference. A lot of times, the media does not highlight much of the good our youth are doing on a day-to-day basis, but we see thousands and thousands of kids who are participating in our afterschool programs, athletic and recreation events, and special events; volunteering in our parks by picking up trash; exploring our conservation movement — and it's making our communities a lot better here in Shreveport.
P&R: Do you think offering health and wellness programs, especially during the summer, helps kids make better choices about their own health and well-being?
Wesley: Yes, most definitely. Probably one of our most popular programs that we facilitate in the summer is called our Safe Summer Basketball League for kids ages 10 to 24. They play on Mondays, Tuesday and Thursdays from 6:00 p.m. to almost midnight. One of the caveats of the program is that we use the sport of basketball to bring kids into our safe haven. Prior to playing in their league game, they are required to attend a mandatory 30-minute life-skills workshop before they can get onto the basketball court. For this workshop, we bring in the police department, fire department and several social service agencies to talk to them about life skills, making good decisions and the consequences of making bad decisions. We say, 'No workshop, no jump shot!' We have thousands of kids participate, and we average about 70 teams per summer that participate. And before they know it, the summer is over and they've gained this invaluable experience and knowledge that they possibly wouldn't have had in a regular basketball league. The feedback on this program is that it has been well-received by participants and parents.
P&R: Is there someone who served as a mentor or role model throughout your career? If so, tell us about that individual.
Wesley: My mentors are my parents, who built that foundation for me to be successful as a recreation professional.
Vitisia Paynich, Freelance Writer for Parks & Recreation magazine