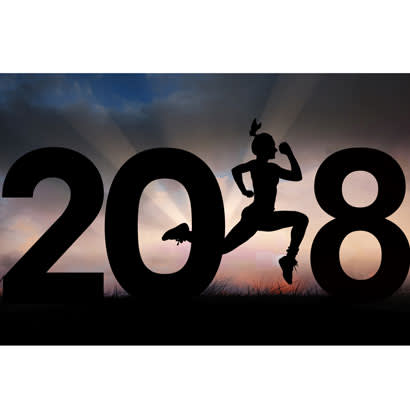 2018 has been dubbed by some as the "Year of the Woman." It kicked off with a massive Women's March on Washington on January 20, which also saw millions of women around the country and the world joining in, in solidarity. And, as we approach midterm elections this October, an unprecedented number of women have thrown their hats into the political ring.
Among the hundreds of sessions being offered at this year's conference in Indianapolis are several aimed at increasing our understanding of the role of women, past and present, in parks and recreation, the challenges they have faced and continue to stand against, and how they're continuing to impact the field. Following are highlights of some of the opportunities being offered:
Lessons from the Legends: Shattering Stereotypes and Glass Ceilings Alike
Approximately 1 in 5 of all the AAPRA Legends are women. Considered together, their stories shatter stereotypes of women's work and glass ceilings alike. This "Lessons from the Legends" session illustrates the contributions of many women in parks and recreation, through a discussion with Legends and a video montage of many of those contributions. Speakers: Keri Schwab and Kelly Bricker, with special guests Jane Adams, Karla Henderson and Fran Mainella
Being a Woman in the Field: Conversations About Confidence and Courage
This fast-paced, highly interactive session will engage the audience in critical conversations about being a woman in the workplace. In today's environment of heightened awareness of harassment, it's more important than ever to have conversations that provide shared experiences and solutions to allow women to succeed. Statistics show us women are less confident in the workplace, even though they may be more qualified than their male counterparts. Through intimate small-group discussions and conversations around common themes, we will learn lessons in courage and confidence, and how to support others and ask for support ourselves. We will work together to change the conversation and improve confidence. Not a session for only women! Speakers: Jacqueline O'Connell and Denise Driehaus
Alaskan Outdoor Adventure for Women: Empowerment Through Recreation
Would an event called "Hatchets and Heels" catch your eye? Military families assigned to Alaska can find life in the "Land of the Midnight Sun" unfamiliar or even scary. This session demonstrates how outdoor adventure is helping women and families adapt to and embrace life at Joint Base Elmendorf Richardson. Concerns over family resiliency and marital disconnect led to the development of the "Women in the Wilderness" program. It's designed to provide women (active duty and spouses) with an introduction to outdoor life in Alaska and help them to build new social and support networks through shared adventures. This program serves as a case study in using outdoor adventure to address real-world issues facing women and families in settings beyond Alaska. Speakers: Erica McDaniel and Donald Heeg
All of Us: How Empowerment and Equity for Women Can Help All Genders
The "Me Too Movement" (#MeToo) is believed to have gone viral in October 2017 as a hashtag on social media to help demonstrate the widespread prevalence of sexual assault and harassment, especially in the workplace. The phrase, long used by social activist Tarana Burke to help survivors realize they are not alone, encouraged women to tweet and post to "give people a sense of the magnitude of the problem." Since then, the phrase has been posted online millions of times, often with an accompanying personal story of sexual harassment or assault. To help address this topic, specifically for parks and recreation, NRPA will host this workshop-style session, moderated by Dr. Teresa Penbrooke, CPRE, with a variety of panelists from differing backgrounds and experiences, invited to have an open discussion about how we can help move forward, heal and encourage the strengths that all genders can bring to our workplaces. Speakers: Teresa Penbrooke, Lisa Paradis, Rick Atkins, Deb Jordan and Ryan Sallans
Pardon the Interruption: Parks and Rec Edition Live!
Like the ESPN show, our session will be an interactive, exciting time of sharing and learning, as we've assembled a diverse panel of park and recreation executives to discuss and debate the top "stories" impacting park and recreation leaders today. Our prepared list includes Referendums – When and Why, What Can Be Done to Boost Women in Parks and Recreation Leadership roles, Diverse Communities Need Diverse Staffs and Programming, Accessibility – Enhancing PwD Participation, Agency Advocacy with Your Governing Board, Cross Agency Collaboration, Community Immersion-Techniques, and Tips and Agency Transformation vs. Process Improvement. And, we want YOU to bring your hot topics for our panel to discuss on the spot. Speakers: Denise Baretto, Boe Carlson, Roslyn Johnson, Michael McCarty and Lawrence Hemingway
Fantastic Female Recreation Leaders and Where to Find Them
In our country, women's contributions to recreation, parks and open spaces are far-reaching and often underrepresented in the national conversation about the future of our park and recreation spaces. This session will highlight women who have influenced land conservation, social equity, and health and wellness in our communities; for example, Dorothy Enderis, who in the early 20th century advocated for leisure as a necessary element of mental and physical well-being, and Cora Masters Barry, who founded Recreation Wish List, geared toward teaching urban youth how to play tennis and engage them in team sports. The session is meant to provoke meaningful discussion that highlights strong women devoted to positive impact on their communities. Speaker: Rhiannon Sinclair
As you make your plans to attend the 2018 NRPA Annual Conference, we encourage you to go online and explore the full schedule of events and educational offerings.
Tom Crosley is NRPA's Senior Manager of Education