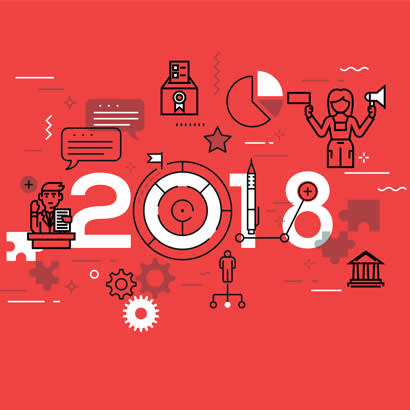 Happy New Year from NRPA's Public Policy Team! We look forward to continuing our work together in playing both offense and defense on policy priorities that are critical for parks and recreation.
Congress has come into 2018 with a lot of unfinished business and a few key priorities for the coming year. We are just nine short months from midterm elections, something that is on the minds of much of Congress in the new year.
Pending Business from 2017
House and Senate Republicans were unsuccessful in their attempts to completely repeal the Affordable Care Act. While they have been successful in removing some provisions of the law, their goal of repeal and replace remains an unfinished priority. We expect this issue to continue bubbling up throughout the year in one form or another. Within the healthcare repeal debate, there continues to be an attack on the Prevention and Public Health Fund, originally created by the Affordable Care Act, and intended to support investments in local preventative health services. The Fund has been used as a "pay-for" in the repeal debates for other priorities, but we will continue to defend it and the need for preventative health services as part of any healthcare package.
We also have yet to see specifics related to the administration's declaration of the opioid epidemic as a national public health emergency. NRPA will be working with Congress and the administration to assess and determine appropriate federal resources for local community organizations, such as parks and recreation, to play a role on the prevention and treatment side of substance use.
New Debates to Expect in 2018
A few key pieces of legislation could be moving forward in 2018, including reauthorization of the Land and Water Conservation Fund (LWCF), the Farm Bill, and the Carl D. Perkins Career and Technical Education Act.
LWCF provides funds from federal oil and gas leases to states and local park agencies, through the LWCF State and Local Assistance Fund. This program has benefited states, territories and local communities to the tune of $4 billion in funds. NRPA will continue to focus on this important funding stream and urge Congress to reauthorize and fully fund the program for the remainder of the fiscal year.
Building on our very successful work in the child nutrition space through our Commit to Health campaign, NRPA hopes to work with partners on the Farm Bill, which is also due for reauthorization in 2018. A few areas of interest will be investments in connecting local farmers to out-of-school time programs for increased use of local produce in meals and snacks, gardening curriculums and the potential for use of public lands in parks for farming and gardening.
The reauthorization of the Perkins Act provides a new opportunity for park and recreation agencies to be at the table with educational institutions, creating career and technical education (CTE) programs. The Perkins Act reauthorization passed the House in July 2017 and included several provisions that would benefit local community-based organizations (see August's Parks & Recreation magazine article titled, "Career and Technical Education for Youth at Park & Rec Agencies"). We will be working with members of the Senate, encouraging them to include those provisions in their version of the reauthorization bill.
Other Administrative Priorities in the New Year
An additional priority for the administration that has yet to be considered by Congress is an infrastructure package. President Trump and congressional leadership have indicated that they intend to focus their attention on infrastructure in 2018, including a statement by Secretary of Transportation Elaine Chao, that a plan will be released in early 2018. We anticipate this plan will be a list of priorities, and then Congress will need to take the lead on how to move forward.
NRPA believes that local parks should be part of any infrastructure discussion and will be looking to make this point to Congress and the administration. We know from our Economic Impact of Local Parks report that local and regional parks generate more than $140 billion in economic activity nationwide. We believe we have a strong message to take to Congress and the administration to share with them the importance of supporting local parks in an infrastructure package. From accessing TIGER Grants in Pittsburgh to help provide transportation alternatives and stimulate economic development, to managing polluted stormwater runoff in Atlanta, and providing low-cost, high-value flood management solutions in Houston, local parks play a critical role in creating, maintaining and improving our nation's infrastructure.
Many of these parks are also the perfect example of a public-private partnership, something the Trump administration has emphasized as a priority. NRPA's public policy team will continue to work with partner organizations, our members and national coalitions to remind policymakers about the central role parks have and to ensure that park and rec agencies can take advantage of any funding that may become available through a transportation package and other opportunities that may be on the horizon in 2018.
How You — Our Members — Can Help
Help us make the case to members of Congress and to the administration. When you are unveiling your agency's next park infrastructure improvement project or introducing a new park or trail to your community, make sure you're making that event a Park Champion event. NRPA members from coast to coast are helping us make the case to elected officials by showing them first-hand the power their projects have in transforming communities. You can't have a great community without great parks, and with your help, we can show members of Congress how parks are a critical part of the fabric of our nation's infrastructure. To learn more about and to sign up to become a Park Champion, click here.
Kyle Simpson is NRPA's Senior Government Affairs Manager. Kate Clabaugh is NRPA's Government Affairs Manager.