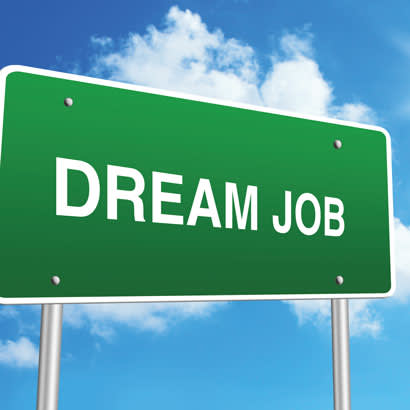 Eight years ago, if asked, I would have said that my dream job would be with an organization I love, in a community I love, with people I love, and it would have had the following characteristics: a salary equivalent to my experience and worth as an employee, great health benefits, ample vacation and a retirement plan. I told my then boss, the aquatics director, that I wanted her job. I knew she wasn't going anywhere anytime soon and figured I could find a similar situation elsewhere. I was 19 years old and ready to take on the world.
Two years later, the path to my dream job still seemed clear. I was going to finish school, take my Recreation Management Associates Degree to a community swimming pool and push out some killer programs. I'd grow to love the organization, the community and people, and I did that for nearly three years: creating new programs, revamping old ones and training staff to take ownership of its facility. However, even with my drive to create new programs and take on the world, there were only so many things to be done with an eight-lane lap pool on a school district's budget. I became bored and burnt out, needed a change and began looking for something to shake things up.
That "thing" was a job that would take me to the other side of the country, just outside of Lake Tahoe. This new job, with its awesome facility and location at a salary I'd only dreamed of in Wisconsin, was my dream job. There were six pools in one facility, mountains and a lake, and it was within driving distance to San Francisco. So, I applied, interviewed over Skype, exchanged a few emails and was flown out for a second interview. The facility and staff were lovely. I gave myself a tour of Lake Tahoe and decided the location was also absolutely fantastic. I couldn't imagine a better place to be. The 24-year-old me knew I could grow to love the organization, the community and the people. A week or so after my face-to-face interview, I got the call from the director of the facility offering me the position as her assistant director. I was so eager I didn't wait for the conversation to end before verbally accepting the position. This is where the learning curve began. Note to self: Always sleep on it, think about it, crunch the numbers and then negotiate.
Soon, the trunk of my Honda was stuffed with three totes full of clothing, minimal kitchen items and everyday necessities, and my bike, wetsuit, running shoes, bedding and things for my new office were crammed into my back seat. Alone, I made the 1,600-mile journey in three days. I arrived and spent the first three days in a hotel room until I could find an apartment. Though stressful, this was all part of my journey to "shake things up," and I embraced it. Months went by, I tried to do the best job I could, but something didn't fit. After almost nine months, I realized that even though I thought I loved the organization, the people and the community, it wasn't my dream job.
As if the stars were aligned, that boss from my high school and college years contacted me to say that her job was going through some restructuring. After two attempts at what I thought was my dream job, I was certain fate was telling me this was it!
Résumé updated, career comparison complete, references secured and application materials sent, I was ready. I again interviewed, (this time) negotiated my salary, and was offered and accepted the position. I'd be working for an organization I loved, in a community I loved, with people I loved, but with no health benefits, minimum vacation and a decrease in salary. This time, my journey back to my dream job included a caravan with two best friends, two cats and two vehicles with a trailer loaded with all my stuff.
I'm nearly two years in, and it's still my dream job — working for an organization I truly love, in a community I truly love, with people I truly love. I still have minimum vacation and a salary level that's still not where I think it should be, but at least I do have health benefits.
My 21-year-old self wasn't too far off the mark about my dream job, but it took me a while to realize my expectations. The fact is that reality and timing don't always align when you want them to and, with experience, your ideal job characteristics from three, six or eight years ago may or may not change. You also don't need to try to conquer the world in a few years. Relax and enjoy the journey while gleaning all you can from each situation.
Kathryn Jenkins is Director of Aquatics Operations for the Cambridge Community Activities Program.