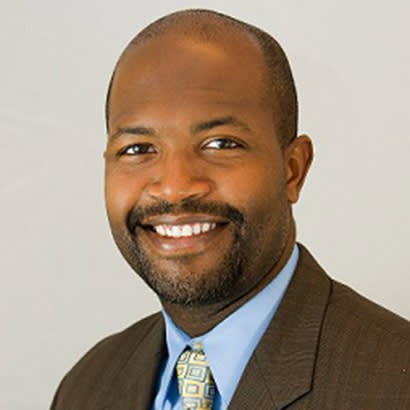 In the five months since becoming NRPA chair, I've had the opportunity to discuss two subjects about which I'm very passionate — park equity and the future of parks, particularly as it relates to the development of young park and rec professionals.
Prior to being appointed director for Race, Equity And Leadership (REAL) at the National League of Cities, I served as the senior fellow and program director of the NLCs' Institute for Youth, Education and Families. In that role, I worked with mayors and other municipal leaders around the country in areas related to childhood obesity, disconnected youth, youth engagement and leadership, and youth master planning.
In my conversations with young park and rec professionals, I hear their excitement and concerns about the future of this field and this profession. I share their passion and commitment to social equity, ensuring everyone has access to a great park. This generation has come of age in a time when the pace of change and the "new normal" occur at lightning speed. They know that what was the norm for their parents' generation — pensions that often included long-term healthcare plans, 401(k)s, etc. — will not be available to them. They understand the challenges they and their families will face and have many ideas about how to meet those challenges. They are ready to step into leadership roles, and we need to do more to create pathways that allow them to do so.
Age is no determiner of leadership ability. Last month, we celebrated the birthday of Rev. Dr. Martin Luther King, Jr. Dr. King, one of the most prominent leaders in our country during the civil rights movement from the mid-1950s to 1968, was 39 years old when he was assassinated. He was 34 when he led the March on Washington on August 28, 1963, and just a year later, the recipient of the Nobel Peace Prize. The Honorable John Lewis, U.S. Congressman from the state of Georgia, was also part of that youthful leadership during this time that played a critical role in changing the trajectory of our country's laws and policies. But, as I talk with young professionals across the country, including those in parks and rec, I see that same passion and commitment to be social justice and social equity leaders.
The examples of Dr. King and Congressman Lewis remind us of the importance of bold and courageous leadership. I believe our young professionals are ready to demonstrate this kind of leadership and to engage and lead on issues of social
justice. I look forward to finding more ways during my year as chair to create more platforms to elevate their voices, now.
The reality is that, more and more, park and rec agencies are being called on to address the overall health and well-being of their communities and expected to do so with limited resources. To help meet these needs, NRPA is seeking the help of individual donors to advance our work. Stay tuned for more information about this effort — including ways you can get involved...because everyone deserves a great park!
In the meantime, I encourage you to be more intentional about elevating the voices, roles and opportunities for young park and rec professionals. We need to be committed to passing the baton and creating opportunities for our young professionals to be bold and courageous, now more than ever!
Leon T. Andrews, Jr., Chair of the NRPA Board of Directors