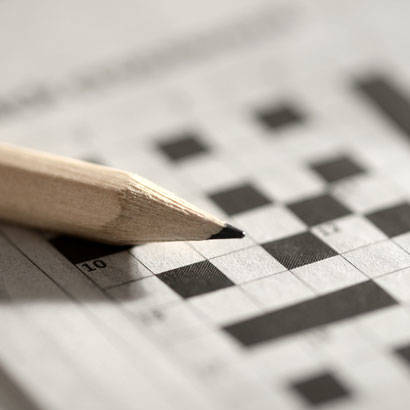 Test your park and recreation knowledge and download NRPA's monthly crossword puzzle!
After completing the puzzle, click here to check the answers to the crossword. The winners will be randomly selected and notified February 28, 2018.
Across
1 The result of regular exercise
5 Feature of many popular urban festivals
8 Shade providers
9 Corner of a diamond
11 Downhill exercise
12 All undomesticated living things
15 Tree juice
17 Encourage, 2 words
18 Maple, for one
20 Source of solar power
21 Free community-building events being held across America, 2 words
22 You and I
24 Green fields
25 Soccer or baseball, e.g.
27 Land of the brave and free
28 Coarse, textured grass
29 Paving material
Down
1 Large and stately tree in tropical latitudes
2 Everyone deserves a park within a _____ of home, 3 words
3 Paranormal ability, for short
4 They are scattered on many beaches
5 State where Acadia National Park is located
6 Last word of "America, the Beautiful"
7 Ship members
10 Austrian peak
12 Iconic counter-culture defining event
13 Hydroelectric facility
14 Seedless plants
16 Eco-friendly lighting, abbr.
18 Egyptian kings, for short
19 Reliable
20 _____ tour, enabling people who are blind to experience nature
21 Resistance measurement
22 Bear constellation
23 Polaris, for one
26 In the open