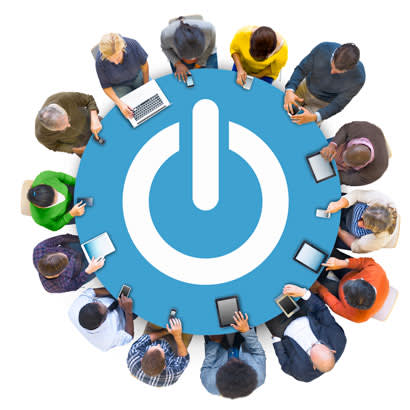 We know that networking is extremely important to NRPA members, so we offer an online networking platform, called NRPA Connect, exclusively for park and recreation professionals. This members-only website is a valuable resource where you can receive information, ask industry questions and get insight into trends in the field. So, how do you "Connect?" Following are some FAQs to help you optimize your use of NRPA Connect:
How do I get started?
It's fast and easy to get started, just visit connect.nrpa.org. To log in, use the same username and password you use to access your profile on www.nrpa.org. You have full control over your Connect profile: set your privacy preferences, so you decide what other members see, upload a profile picture and add your biography. You can edit your profile at any time under the "Edit Contact Information" section and even transfer information straight from your LinkedIn account.
How do I network with my peers through NRPA Connect?
You can engage with your peers in a few ways: join a topical network, share a file in the Knowledge Center, or post an idea or inquiry on the Open Forum. In the Knowledge Center, members can view and share documents — performance review templates, sponsorship policies, best practices of volunteer management, guidelines for establishing fees and charges, master plans and much more — from agencies across the country.
How do I control the amount of emails I'm receiving?
How you set your profile determines the amount of and when you will receive emails. You have the option to set it for real-time notifications so you don't miss a minute of the conversation or for daily digest so you can see all the conversations that happened the day before in one convenient place. You also have the option to set different email preferences for each community you visit. There is even a consolidated weekly digest, and you can pick which day that arrives!
Having access to experts in your field is invaluable, it allows you to gain a new perspective. Network with peers, get inspired and learn, all from anywhere on any device. Take advantage of this NRPA member benefit today! Contact Hayley Herzing if you have questions.