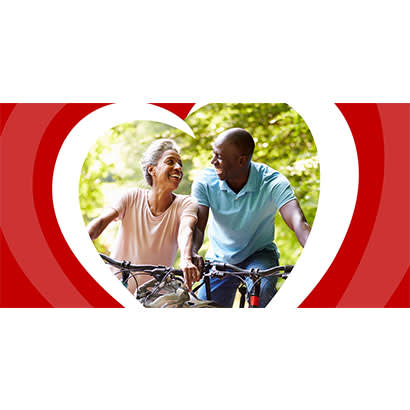 During American Heart Month this February, the National Heart, Lung and Blood Institute (NHLBI) is challenging Americans to participate in a national pledge to #MoveWithHeart. Physical activity can help prevent heart disease. To encourage people to move more, NHLBI is asking you to take a pledge (anytime between now and March 2) by uploading a video of yourself saying, "I pledge to move more for my heart health."
Only about 22 percent of adults meet the federal government's physical activity guidelines. Spending just 2 1/2 hours per week doing physical activity that gets your heart pumping and leaves you a little breathless can have significant heart health benefits. Get creative by demonstrating your favorite physical activity in your pledge. Challenge your friends, family and colleagues on social media to join you. Submit your pledge here or share on Twitter or Instagram using #MoveWithHeart.
In addition to the pledge, the NHLBI has a variety of educational resources that can be used throughout American Heart Month and beyond to help people learn more about heart disease and how to be more active. Click here to find social media resources, fact sheets, a new Move With Heart video and more.
NRPA is proud to partner with the National Heart, Lung and Blood Institute's The Heart Truth® program on this important initiative.