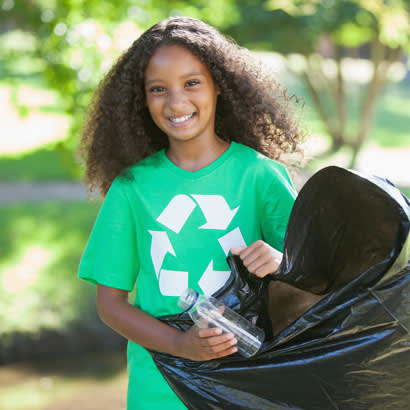 Mark September 22 on your calendar and make plans to join NEEF for the 25th annual National Public Lands Day, sponsored again this year by Toyota. With this year's theme of restoration and resilience, National Public Lands Day is expected to draw more than 250,000 volunteers to trail maintenance and planting projects, trash pick-ups and other refurbishing activities events from coast to coast.
Every day, natural disasters and extreme weather, human activities and a host of other factors take their toll on our public lands, threatening the health and well-being of the people and wildlife who depend on them. Public land managers, volunteers and others who steward these special places work tirelessly to restore them, make them more resilient to future threats and ensure that people and wildlife continue to enjoy them for years to come. National Public Lands Day is a chance to engage the local community in these efforts through volunteer events.
This year, NRPA and the CITGO Petroleum Corporation are partnering to host a series of conservation-focused service days for CITGO employees and community volunteers in local parks across Texas, with the first two volunteer events kicking off on National Public Lands Day. Over the next year, the program will regularly engage volunteers to conserve and restore public lands, while promoting the role of community parks in improving our quality of life and the local environment. The projects will focus on conservation activities, including native plantings, trash cleanups and invasive species removal, all of which will help parks become more sustainable.
To get involved in National Public Lands Day — the nation's largest single-day volunteer effort — and to get a toolkit to help you host a volunteer event, click here.