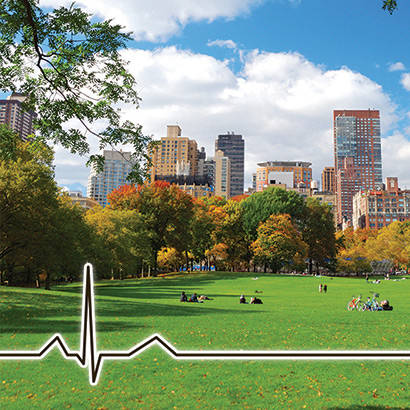 Each month, through a poll of Americans that is focused on park and recreation issues, NRPA Park Pulse will help to tell the park and recreation story. Questions span from the serious to the more lighthearted, and with this month's poll, we asked Americans:
Which of the following would be your top three summer staycation* activities?
Top answers included:
Attend a neighborhood festival or event 48%
Visit the local park 47%
Go for a walk or run on the local trail 47%
Other popular summer staycation activities include:
Shopping at a local farmers market 41%
Going to a public pool, waterpark or splashpad 31%
Camping locally 24%
Kayaking, boating or surfing nearby 20%
Visiting a local arboretum or garden 18%
Volunteering in the community 12%
Taking a class at a local rec or community center 10%
*A staycation is a vacation spent at home involving activities near home or visiting local attractions.
For more information, visit NRPA Park Pulse.
The National Recreation and Park Association Survey was conducted by Wakefield Research (www.wakefieldresearch.com) among 1,004 adult Americans, ages 18+, between June 21st and June 25th, 2018, using an email invitation and an online survey. Quotas have been set to ensure reliable and accurate representation of the U.S. adult population 18 and older.