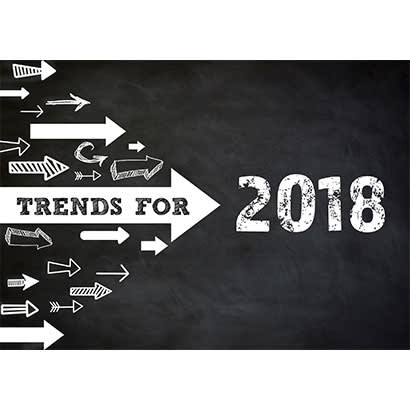 There is a subtle shift going on in America. Local communities are becoming hubs for family entertainment, and park and recreation offerings are evolving into much more than green parks, playgrounds and swimming pools. With public interest in local family entertainment destinations growing year after year, park and recreation facilities are perfectly positioned to offer a much needed, and increasingly appreciated, service to their communities.
But expectations are high. Major theme parks across the country attempt to "out do" each, evolving into immersive experiences based on virtual reality technology and theatrical environments. And, the fascination with extreme sports continues to grow exponentially, busting through generational, cultural and financial divides.
The demand for local park and recreation facilities to offer amenity-rich attraction experiences is undeniable, from thrill slides and aquatic offerings to ziplines and trampolines to full-blown water and adventure parks. There are so many entertainment options available, and consumers today expect larger-than-life, well-themed attractions.
Shifting to a hospitality mindset will help your organization anticipate the changing needs of your community members. But, how do park and recreation teams decide what new entertainment and enrichment services will be right for their communities? Here are three guiding principles every park and recreation department should use when considering which trends to bypass and which to ride!
1. Offer Larger Than Life Experiences — In Their Backyard. U.S. workers left a staggering 662 million vacation days unused in 2016, and 54 percent of respondents to a recent Enterprise Rent-A-Car "On Weekend" survey said that "exploring new places" would make their weekends better. This means, your organization has the unique opportunity to coax community members out of their offices and into your parks. Offering a diverse amusement experience can renew interest in both new and existing programs, as well as increase regional tourism, which will support your local economy. Local venues can capitalize on how busy families are by positioning their facilities as premier entertainment destinations right in their own backyards.
2. Focus on Attractions that Support Your Mission and Vision. To determine the right attractions for your community, it is important to revisit your organization's primary purpose. While most park and rec departments aim to help community members live healthier, more enriched lives, each has its own unique vision and mission.
For example, the mission of Oregon's Parks and Recreation Department "is to provide and protect outstanding natural, scenic, cultural, historic and recreational sites for the enjoyment and education of present and future generations." But, the Minneapolis Parks and Recreation Board says it "exists to provide places and recreation opportunities for all people to gather, celebrate, contemplate and engage in activities that promote health, well-being, community and the environment." The differences are subtle but provide significant insight into what amusements or attractions would best suit their different community goals.
As you plan for your venue's future, carefully consider what core goals will drive your programs. Once you have a clear picture of what your organization wants to accomplish, this will become the lens through which you view all opportunities, including what you offer, how you price it, whom new attractions serve and more.
3. Fully Assess Related Revenue Streams. Expanded offerings naturally come with additional revenue opportunities — both direct and indirect. Be sure to consider revenue sources beyond just attraction pricing. Food and beverage, for example, is an often-overlooked opportunity to increase revenue and enhance community members' overall experience.
The Foodie Trend
Many cities are noticing a local culinary explosion aimed at "foodies" who desire more unique dining experiences. Consider how food and beverage options, such as in-park restaurants and cafes, concessions and group event catering can become solid sources of revenue while keeping your visitors on-site and enjoying all that you have to offer.
Beware: Leasing space to an outside food and beverage operator may seem like a "low-risk" alternative to learning and managing that portion of your venue, but keep in mind that doing so allows someone else to impact how your entire facility is viewed by the local community. Poor service, food safety issues and quality shortcomings will still reflect on your venue, not just your tenant.
Loyalty and Membership Programs
Season passes and packages provide any number of ways to create loyalty and increase revenue. Consider offering several levels of season passes for individuals and families. You can even include discounts or perks for food and beverage, classes or merchandise to encourage adoption.
Keep abreast of new trends in fitness and leisure so that you're offering compelling packages — think fitness boot camp series, summertime sunset yoga or hip-hop toning classes — to attract participation across demographics. And, make sure it is easy for visitors to search for and purchase offerings both online and on-site to compete with other established family entertainment and amusement venues.
Group and Special Events
Simply taking a "space rental" approach to events is low-maintenance, but it is also low value. On average, more than 50 percent of people would be willing to pay more for a better experience, and there's no better way to deliver an exceptional experience than with a custom event. While successfully offering planned and hosted events and birthday parties requires dedicated event sales, marketing and human resources strategies, the revenue potential is also much larger.
Make Sure Your Infrastructure Is Scalable
Finally, expanding your offerings to become a premier entertainment experience means you'll need to examine your current operational practices. Attractions, such as zip lines, ropes courses and ninja courses, and wet attractions, like slides and rides, require safety training, certifications and often a liability waiver system that has been reviewed by your local legal counsel. Carefully plan how you will check in guests and verify passes, manage visitor throughput, and analyze the rides and programs that see the most traffic and are most successful, and which ones need to be adjusted or eliminated. If it sounds overwhelming, consider working with an expert in the family entertainment, amusement and fitness-attraction industries to talk through things like access control, line management and more.
Becoming a premier entertainment destination isn't necessarily simple, but the rewards are many.
Sherry Howell is Director of Client Success at CenterEdge Software.
References
Family Entertainment destinations witnesses' high growth
Americans Don't Use Their Vacation. How Does Your State Rank?
Work Invades the American Weekend: New Survey Reveals Almost Seven in 10 Put in a Full Workday at Least One Weekend a Month
50 Important Customer Experience Stats for Business Leaders
5 Must-Have Features for Guest Waivers
How to Choose the Right Access Control for Your Amusement or Trampoline Park