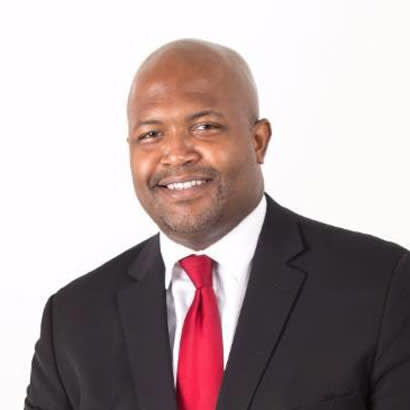 I am honored to serve as this year's chair for the National Recreation and Park Association. I am a son of our nation's capital: a third-generation Washingtonian. Every day after school, I would go to my grandmother's house on Jefferson Street. I have fond memories of growing up on Jefferson Street. It is where I learned to play football at a local park and where I learned to play the violin at the DC Youth Orchestra at Coolidge High School. My favorite park was the Tucker Road Community Center in Prince George's County, Maryland. It is where I played tennis regularly with my dad and where I went to run and exercise and to play baseball and basketball. I love parks!
I was educated in D.C. schools — St. Ann's Academy, Gonzaga College High School and Howard University. I had such a tremendous experience at Howard, with professors who helped me find my passion for cities and communities. If I had not gone to Howard, I would not have met my wife, Dr. Kristine Andrews, who went to Georgetown University. Kris and I were married in 2002, and we have three beautiful daughters — Jessica, Julia and Joanna. They have always been my biggest champions! Kris and I are raising our kids in that same house on Jefferson Street.
I look forward to bringing my experiences working in cities and marrying it with my commitment to ensuring every family has access to a quality park.
I have served on the NRPA board since 2010, and I am incredibly excited about where this organization is heading. We are very fortunate to welcome a very impressive group of new board members who will add important value to the board and organization. We are committed to challenging ourselves as board members and as an organization to tackle the issues and opportunities that lie ahead.
One of the issues I look forward to engaging on more with you is how we as an organization respond more effectively to issues of social equity and justice in our country. Recent events following the 2016 presidential election demonstrate the challenges of working toward a more inclusive society. However, I believe there is a great opportunity for park and recreation departments across this country to go beyond expectations that suggest that all we offer is a fun space in which families can play.
We took the bold step of holding a discussion around the issue of Confederate memorials in parks during this year's conference. This is a hot-button topic, but we need to get past the discomfort and unease associated with these types of discussions if we are to achieve meaningful and authentic inclusivity. I truly believe that what parks and recreation commits to stand for is vital to maximizing this time in our country's history.
I look forward to the conversations we will have together and the opportunities to work collaboratively to fully maximize how we achieve the goals we have for this great organization and profession.