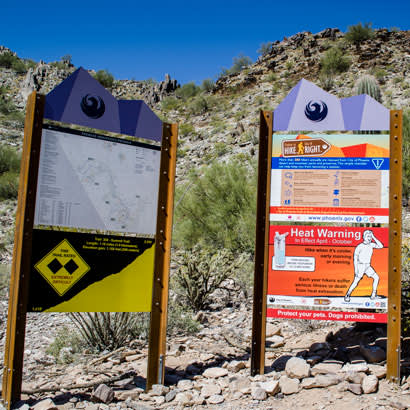 Scientific certainty is growing that our climate is changing rapidly. As our planet warms and greenhouse gases, particularly carbon dioxide, load the atmosphere, warmer temperatures are occurring across much of the country, and for that matter, across much of the planet. The last decade notched the highest annual temperatures in U.S. record-keeping, and the last three years were the hottest annual temperatures ever recorded. Hurricanes Harvey and Irma, while not directly caused by climate change, were likely made much worse by climate change conditions. Paradoxically, multiyear extreme drought grips some areas of the country, a weather pattern that can also be partially attributed to a changing climate.
Extreme drought, persistent and dangerous heat, and severe storms with flooding are affecting certain parts of the country with more frequency and greater severity. Storms classified with a probability of once-in-a-hundred years or once-in-five-hundred years are happening every two or three years in some parts of the country. While there is much debate about the causes of atmospheric warming, what matters to us is not so much the cause, but how it affects what we do and what it means for the future.
Climate change raises vital questions for park and recreation administrators, the industries that supply the field, and the public that recreates outdoors. The answers are especially important for an outdoor recreation industry whose economic impact in America is now valued at $887 billion annually, per the 2017 Outdoor Industry Association's report on the outdoor recreation economy and the millions of jobs depending on this industry. Climate change has begun to change the way we plan, design and manage parks, public lands and recreation facilities. It will continue to have profound effects on parks and recreation for the foreseeable future.
And make no mistake, the ways that the public recreates outdoors are already undergoing dramatic changes. Recreation options in many urban areas have become much more limited in the face of extreme heat waves and urban heat island effects. Physical exercise and high output activities such as fitness walking, trail running and cycling when the temperature is 100 degrees or higher are not as enjoyable or safe as in moderate temperatures. A changing climate is likely making weather events like hurricanes, extreme rainstorms, sea-level rise, heat waves and severe drought worse. Such conditions directly affect how people recreate, limiting options or making it unhealthful to engage in outdoor activities. It is possible that some activities, such as certain types of water and snow-based recreation, may disappear entirely in certain regions of the country.
Impacts Widespread for Commercial and Public Recreation
Virtually every type of outdoor recreation is affected by climate change from snow-skiing to desert hiking. For backcountry recreation, climate change is having a more indirect, but no less potent effect. Certain types of outdoor recreation, such as whitewater rafting, kayaking and other water-dependent activities, are already facing a high likelihood of disruption. For much of the year water levels may be too low to kayak, raft or canoe, or alternatively, the places to do so might have been damaged by storms and flooding.
Some may question that the evidence is still inconclusive that climate change is already affecting outdoor recreation broadly, but Adam Cramer, executive director of the Outdoor Alliance, an advocacy coalition of human-powered recreation organizations, makes an important point about how climate change is inexorably affecting the way we recreate outdoors. "It is important to understand that it is not a linear progression of changes. What we are seeing now is that there is more variability and less reliability in the seasons and in the weather. Disrupted weather patterns are definitely becoming more common than what used to be the norm of predictable weather."
Snow sports are some of the recreation activities most affected by climate change. Snow seasons are shrinking and commercial operators are seeing many more lost days in peak seasons because of highly unpredictable weather and shorter shoulder seasons as well. The economic impact of a low snow year may total $1 billion to $2 billion annually, according to James Rogers, senior director of sustainability for The North Face, the international outdoor clothing and gear manufacturer.
Industry leaders almost universally say that climate change is not only affecting the ways people recreate, but also how they do business. Rogers says that meeting the challenges presented by climate change is very important to who they are as a company. "We believe climate change affects everyone who recreates outdoors, especially those who want to challenge themselves, and that's who we serve with our products," he says.
Climate change has caused The North Face to evaluate its product lines and how it might produce products and gear that are suitable for much greater temperature ranges and quickly changing weather conditions. "We have changed our corporate practices as well. We are much more aware of our carbon footprint, and we are taking significant actions to reduce it."
Many manufacturers are taking a much more active role in advocacy for public lands as well. Patagonia, The North Face and Keen Footwear, to name a few, have spoken out through social media and national campaigns to protect public lands and demand action for conservation at the national level. Corporations did not used to engage in such direct advocacy roles in the past, but spurred by the negative impacts of climate change and the adversarial policies of the Trump administration, outdoor recreation companies are becoming much more vocal in advocacy.
Amy Roberts, CEO of the influential Outdoor Industry Association, says, "Outdoor recreation must not become partisan. We must find a way to talk to decision makers and elected officials in a way that communicates our concerns." Roberts says that from a business perspective, the more variable the weather is and the more severe the storms and extreme weather events are, the more impact climate change will have on the recreation industry." She says that one result of a changing climate is that more companies are taking a much more active role in advocacy. "Many companies have been doing so individually. But, I think it will become industrywide very soon. Companies are more willing to talk to their consumers about what matters to them and, in turn, are using their corporate messaging and marketing skills to advance conservation goals."
With regard to industry trends, Roberts says, "Climate change has made it imperative for certain recreation providers to adapt quickly and winter sports resorts are the first to do so. Music festivals, summer events, all season occupancy — these are some of the best ways that the industry is innovatively adapting to climate change."
Local Parks and Recreation Increasingly Affected
At the local and regional level, public parks and recreation are being affected as much if not more than commercial recreation. For example, increasingly unpredictable weather in the Denver region now plays havoc with the agency's maintenance schedules, preventing the agency from making its facilities and fields ready for seasonal use. "Denver was the poster child for four seasons of recreation," says Allegra "Happy" Haynes, the director of Denver Parks and Recreation. "We traditionally defined our recreation year into four three-month seasons, and the weather cooperated beautifully. Well, that is no longer the case — it just doesn't happen that way anymore."
"What can you do when you have 100 days of Indian summer in the late fall and early winter followed by wet winters and late springs? Our fields are simply not ready to use by spring," says Haynes. "We have a great demand for our athletic fields to be ready for our spring soccer league. The sport is growing enormously in popularity and that's great, but we cannot allow these leagues to irrevocably damage fields for the whole year if we open them too early," Haynes says.
Michael Kalvort, director of parks and recreation in Virginia Beach, Virginia, says, "Sea-level rise and recurrent flooding has been affecting our entire city and our park and recreation system. Last year, on one day we got 15 inches of rain overnight. The ground was saturated from previous rains and it could just not take it anymore. We had communities that suffered real hardship."
"I take climate change very seriously and very personally," Kalvort says. "Last year, I was flooded out of my home by Hurricane Matthew. We still have people recovering from that storm in October 2016. But as bad as the damages were, they had one beneficial effect — they helped our city to take the changes that are occurring seriously. The challenge for us is to educate the public about the effects and our elected officials as well that significant new funding will be necessary to shore up our park infrastructure."
In Los Angeles, Mike Shull, the director of recreation and parks says, "For us, the issue is the extreme heat." Such heat that affects adults and children alike is made worse by a lack of shade in parks. "I can build the nicest playground in the United States," he says, "and if there is no shade, nobody will come and use it." Shull says his department is already changing the way it serves the public. He enumerates the ways that are adapting to conditions: "It's lighting the fields in the evening so the public can use them when there is less heat. It's doing more programs later in the day when the heat is not so extreme, and it's not planting a tree unless we can guarantee it will be watered for a year, and it's not building a new playground that is not shaded."
Climate change is likely hastening the conversion of grass athletic fields to synthetic turf, a practice that has generated significant public concern because of safety implications and the perceived dangers of crumb rubber in synthetic turf. Shull says that in Los Angeles, they have been converting many grass fields to synthetic turf. "Essentially, we have 365 days of public use potential per year. People want to use our parks literally every day of the year, and do. When our grass fields turn to dust and packed dirt, that's not good for anyone. Converting to turf because of heat and drought has made a huge difference in being able to promote youth physical activity. Every field we install is like building a new park with new fields that can be played on every day."
A Changing Climate Affects Health and Social Equity
In the past month, Hurricane Harvey dumped an astonishing 50 inches of rain on southeast Texas. Hurricane Irma pounded the entire state of Florida and inflicted damage on South Carolina and Georgia, leaving more than 8 million people without power at one point. Meanwhile, in the Northwest, wildfires that are relentlessly burning vast areas of public lands swept deep into Yosemite National Park to threaten a 2,700-year-old grove of great Sequoias. Smoke and fine particulate soot is blanketing thousands of square miles from Oregon to Colorado with yet unknown public health impacts.
Outdoor recreation in parts of the country has become hazardous to one's health because of having to breathe in smoke and particulate matter. If you are poor or have limited ability to change your outdoor recreation patterns, the very physical activities you do to improve your health and well-being may be harming you. Shull points out that people of limited means who work two jobs or have long work hours cannot really change the time they have for recreation with friends, family and children. There is strong evidence to show that impacts of air pollution and heat on children and the elderly are even more damaging than adults. Thus, whatever the impacts are — smog, heat, stress — poorer people who cannot change when and where they recreate must endure much greater negative health impacts.
"In everything we do, shade has become the top priority and the greatest request from the public," says Xavier Urrutia, director of parks and recreation in San Antonio, Texas. "A few years ago when we started installing fitness equipment in parks, we purposely put them in open areas. People said that the equipment became so hot they couldn't even touch it — it burned them." Even after trying to maximize shade from trees in their parks and installing integrated shade structures over play and exercise equipment, they continue to get requests to provide shade for facilities such as skate parks that never required it before. "We just passed a $187 million bond program," Urrutia adds, "and all people requested was shade, shade, shade!"
While most of the impacts from climate change are negative, some changes may promote certain types of outdoor recreation. Sports and physical activities that thrive in moderate and even hot weather are increasing in localities where snow and wet winter weather conditions are receding. The public is adapting, and the recreation industry is taking advantage of climate change conditions that enable longer seasons for hiking, cycling and other all season recreation pursuits. Many urban metropolitan areas are enlarging trail systems at an unprecedented rate not just to expand commuter options but also to serve a growing public demand for all-year, all-weather trails.
Adapting to Meet the Challenges of a Climate Changing Future
Park and recreation agencies are already trying to significantly increase the amount of shade in parks..
Urrutia notes that San Antonio is trying innovative approaches, such as large sun screens to block the western sun exposure through the afternoon hours. This demand for more shade, parks directors unquestionably concur, is rapidly driving up the capital expense of outdoor facilities and, in some cases, causing other amenities to be cut to provide shade structures.
To meet future needs, Urrutia says that some of the greatest challenges will be from a design perspective. Design professionals will have to increasingly factor the users' perspective of the park experience. "I see beautiful parks today, but sometimes wonder if certain features will actually serve the public well."
Gordon Robertson, Denver Parks and Recreation's chief of planning, design and construction, says, "We are very focused on how we will adapt to climate change. Our new game plan will be focused on resiliency. We realize that we must prepare for the future, and we intend to integrate our plan with citywide efforts that are being made by public works and our planning agency. Our park system plans are very much about how we grow and develop as a city." The city and county will put special effort into planning their tree canopy, he says. They will concentrate on green stormwater management where more severe weather may affect the city.
"In 2013, we had a hundred-year storm event," says Doug Woods, the parks chief in Denver. "The impacts were eye-opening. We realized then that we had to look at new ways of doing things. Since then, we have had a growing recognition that this will be a shared responsibility in the future. Public works is looking at parks for relieving some of the pressure for better stormwater control and management. This has called for a new level of cooperation among city agencies in how we manage and maintain parks."
Kalvort says that the city of Virginia Beach has been intensively investigating how to deal with sea-level rise for the last two years and projecting outward five, 10 and 20 years. An important role of the park and recreation department is to help communicate to the public what the city will need to look like to be resilient. He adds, "We are working with our planning department to look at building more detention ponds in our parks and employing other green infrastructure approaches that will increase capacity for treating stormwater. We are looking at the idea of floodable parks that can serve as open play areas during dry times, but can capture and retain stormwater in floods."
"I believe that climate change truly is affecting our park and recreation system," says Shull about Los Angeles' parks. "If it hasn't affected yours yet, I believe it will come to affect every park and recreation system across the country sooner rather than later."
Next in the series: "How Climate Change Is Affecting Nature and Wildlife in Our Parks"
Richard J. Dolesh is NRPA's Vice President of Strategic Initiatives.