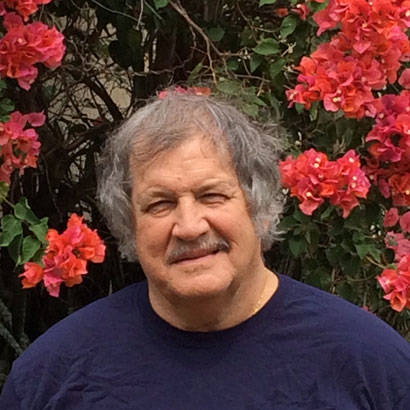 [Editor's Note: The following op-ed was written by Jim Stamborski, M.S., George Williams College, Retired Park and Recreation Practitioner and Former Learning Resources Network Board }
As a park and recreation practitioner or, more accurately, a former practitioner, I have some thoughts and ideas about why a gap exists between research and practice. If NRPA wants to understand why practitioners are not attending research sessions, then it should identify who is likely to attend its National Conferences. I have been a participant in many NRPA Conferences and my observation is that the information researchers provide is usually topical for park and recreation commissioners, directors, superintendents or those working in highly specialized areas of parks or recreation, such as national parks. That is usually the attendees they attract. Presently, that makes sense because, often, at the park and recreation commission level, the trip to Conference represents a perk, as usually these are voluntary, appointed or elected officials. The same can be said for park and recreation directors and superintendents in larger recreation agencies. Therefore, it is not surprising that research information is focused on mainly the group of practitioners at the director and superintendent level, as well as on commissioners. Perhaps one of the assumptions of the research presenters is that the information provided in a session will eventually be shared with the rest of the agency employees. What data is NRPA collecting and using to make decisions?
Often in my career, I wondered why college and university researchers did not produce useful information that park and recreation professionals can use on a daily basis. In fairness to academic researchers, they have their own clientele that has to be satisfied, including their employers, co-
researchers among other academicians and specialized clientele that provide funding and other resources to the institution. I became involved as a board member for the Learning Resources Network (LERN) in the 1980s, exactly because recreation professionals did not have useful information to base decisions on, while, at the same time, the trend was moving toward becoming more businesslike.
LERN, at the time, was a mix of nonprofits and a smaller number of for-profit providers of recreation programs and services. While on the board, I felt that an important goal would be to see that LERN materials and seminars become accessible to park and recreation professionals; this in fact happened. Eventually, park and recreation professionals became their largest membership base. Around the same time, professors Witt and Crompton also began touring selective parts of the country with their important work on marketing and other associated topics current in the business world. The emphasis was to become more businesslike, and it came at a time of shrinking park and recreation budgets across the country.
If NRPA is desirous of engaging people from all backgrounds, then it needs to recognize the variety of clienteles it serves and the unique needs and wants of each group. There is a role for academics in the training of park and recreation professionals. First, there needs to be agreement as to what the core training should be. Academicians can follow the lead of LERN and other similar networks in reviewing the titles they publish. This will give them an idea on areas not covered specific to parks and recreation in other associations' literature. Interestingly, some have been written by recreation practitioners.
If researchers want to close the gap between research and practice, they need to produce materials that practitioners can use in their daily job performance. The audience should be the bulk of NRPA membership, which is likely to be recreation professionals around the country, some who are NRPA members and some who are not. Other associations, over the years, have been more in tune with practitioners than colleges and university researchers because they usually had accurate information on who their real and potential clienteles were. Then, they measured the likelihood of interest in the materials they produced for the general population, including information that their subscribed members and nonmembers could use. Usually, for a minimal fee, information was produced in a small brochure format; not too lengthy and written in a direct, easy-to-understand style.
There will always be a need for pure academic research on subjects like the carrying capacity of forest land for a particular animal. However, the audience is small, therefore, much more attention should be paid to the bulk of NRPA members in producing materials its membership will find useful in their day-to-day work. This will go a long way to reducing the gap between researchers and practitioners.