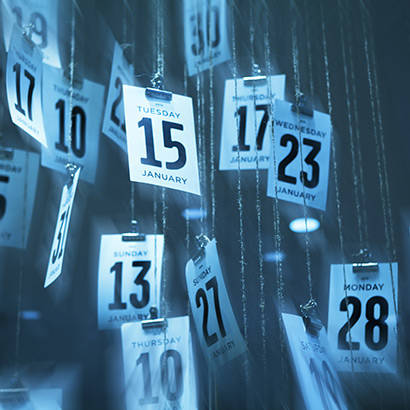 NRPA has just released the first installment of a new leadership certificate program, intended for all levels of leadership, from agency directors and department heads to frontline leaders and those aspiring to lead. The program consists of four courses focusing on key areas of leadership in parks and recreation: strategic thinking, characterized by various forms of strategic direction, such as master and strategic plans; human capital management, which looks at how to create an environment in which employees can do their best; operational leadership, which represents best practices in creating effectiveness, efficiency and accountability; and diversity and cultural awareness, which includes discussion of creating an inclusive work environment and providing services to the community that are welcoming to all. Woven throughout all these is an emphasis on developing cultural competence and well-defined organizational values. Organizational excellence is largely accomplished from the development of these competencies throughout the organization.
The course on strategic thinking has been released, with the others soon to follow. The entire certificate program will be worth 1.2 CEU.

CPSI Program
The Certified Playground Safety Inspector (CPSI) certification program provides the most comprehensive training on playground safety standards and the credentials to inspect playgrounds for safety compliance. Click here for details.
MAY
1-3 Spokane, Washington
9-11 State College, Pennsylvania
9-11 Milford, Delaware
23-25 Davie, Florida

JUNE
14-16 Hillsboro, Oregon
19-21 Kodak, Tennessee
27-29 San Diego, California
JULY
18-20 Raleigh, North Carolina
AUGUST
7-9 Wheat Ridge, Colorado
22-24 Livermore, California
AFO Program
The Aquatic Facility Operator (AFO) certification is a state-of-the-art certification for pool operators and aquatic facility managers. Click here for details.
MAY
3-4 Provo, Utah
4-5 Village of Pleasant Prairie, Wisconsin
10-11 St. Louis Park, Minnesota
11-12 Jupiter, Florida
18-19 Austin, Texas
22-23 Camarillo, California
25-26 Fort Myers, Florida

JUNE
15-16 Ceres, California
27-28 Sacramento, California

Schools and Conferences
All NRPA Schools are held at Oglebay Resort in Wheeling, West Virginia, unless otherwise indicated. Click here for details.
Directors School: August 27- September 1, 2017
NRPA 2017 Annual Conference: September 26-28, 2017 – New Orleans, Louisiana