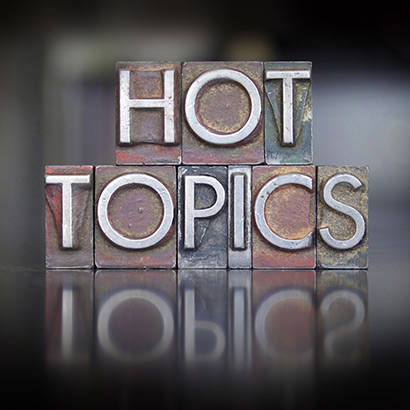 Want access to more than 55,000 of your park and recreation colleagues? NRPA Connect is the only networking platform exclusively for your profession that allows you to ask questions and share ideas.
Flags in Parks — Many agencies fly United States flags in their parks throughout the year. Some NRPA members are looking for policies that address proper flag procedures. Other questions on this thread include: Who is responsible for the daily flag maintenance? How do you determine location? Have you experienced any vandalism issues? Chime in and share your thoughts!
Staff Scheduling Apps — Scheduling summer staff can be a challenge. Your colleagues share their suggestions for useful apps and software tools that will help you stay organized.
Car Wraps for Marketing — Thinking of creative ways to market your parks and/or recreation facilities? Check out examples of decal wraps on fellow agencies' department vehicles. Members also share their do's and don'ts for this form of marketing.
Dog Runs – Dogs are always a hot topic among park and recreation professionals! In this discussion, your colleagues are looking for advice and experience with public dog runs. What would be the best landscape to use for the safety and hygiene of our four legged friends?
Don't forget, you can Connect anywhere! Connect is responsive on all devices. Join the conversation on NRPA Connect today!