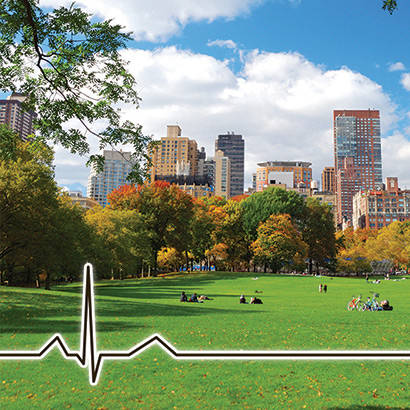 Each month, through a poll of Americans that is focused on park and recreation issues, NRPA Park Pulse will help to tell the park and recreation story. Questions span from the serious to the more lighthearted, and with this month's poll, we take a closer look at the extent to which Americans support the protection of open space.
Americans' Support for the Protection of Open Space
A Park Pulse poll conducted by the National Recreation and Park Association asked 1,000 Americans ages 18+ how important it is to set aside land for the sheer purpose of preserving the natural landscape.
82% of Americans agree that it's important to preserve public lands, including parks, recreation areas, forests, conservation areas, wildlife refuges, etc.
Sixty-two percent of Americans say that the protection of open space is either "very" or "extremely" important with Millennials being the most passionate.
Millennials 67% Gen X'ers 61% Baby Boomers 56%
To ensure access to parks and open space, NRPA encourages lawmakers to support permanent authorization of the Land and Water Conservation Fund.
©2017 National Recreation and Park Association
The National Recreation and Park Association Survey was conducted by Wakefield Research (www.wakefieldresearch.com) among 1,025 nationally representative Americans, ages 18+, between January 2 and January 9, 2017, using an email invitation and an online survey. Quotas have been set to ensure reliable and accurate representation of the U.S. adult population 18 and older. The margin of error for this study is +/- 3.1 percentage points at the 95 percent confidence level.