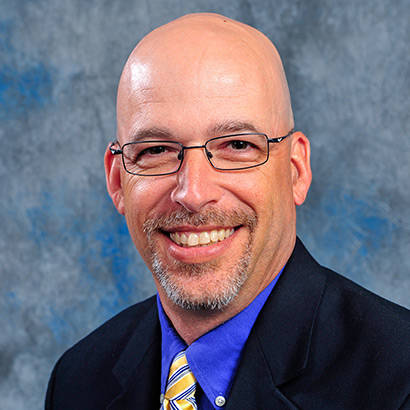 Sad. Eye opening. Humbling. These are just a few of the words that came to my mind during NRPA's recent Innovation Lab in Los Angeles. More than 30 park and recreation professionals from around the country gathered in the city to discuss what role we play in helping the homeless population.
The first afternoon, we toured a few Los Angeles parks, and our first stop was Gladys Park, located in the heart of Skid Row. As we rode the buses through the 54-block area of Skid Row to the park, seeing the sidewalks filled with tents, makeshift shelters and people on blankets was like nothing I had ever seen. And, the scene was repeated block after block after block.
When we arrived at Gladys Park, there was not a strong police presence to protect us, just a few Recreation and Parks Department employees. We slowly made our way off the bus and inside the fenced-in park, which was in great shape. It offered picnic tables, a basketball court, even exercise stations.
We listened to a few of the residents speak, and one told us of the many ways this park and the LA Recreation and Parks Department has helped the residents of Skid Row. The residents actually run their own 3-on-3 basketball league at the park and AA meetings seven days a week inside the park. And, people have donated books and children's toys, which they store inside the park to welcome families.
Gladys Park still closes at night, but it was amazing to see how much of a difference this park has made for some of these Skid Row residents.
We also visited MacArthur Park, a beautiful four-block park in Central LA with a lake and the city skyline in the background. As we walked around this park, there were many encampments of homeless people in tents. We were given the procedures on how they respectfully remove the tents with advance notices and then work with the homeless to make sure their personal belongings are taken care of.
Our group consisted of leaders from agencies of different sizes, but one thing is certain, we want to provide a safe environment for our park and recreation users. So, how do we balance this with what we can do to help the homeless population?
In our small Chicago suburb, our local police department patrols our parks, and they know most of the homeless in our town. But, if they do encounter a new homeless individual, they don't just kick them out of the park. They point them in the direction of services that can help them.
Obviously, the solution is different for everyone, and we saw how Los Angeles handles it. At NRPA, we are asking for more input: What does your community do?
That's the beauty of our Innovation Labs. They are opportunities to come together to share ideas and solutions. Our next Innovation Lab is May 17-19 in Austin, Texas, and will look at Connecting Communities to Nature. Click here for details.
Stephen Eckelberry is NRPA's Chair of the Board of Directors