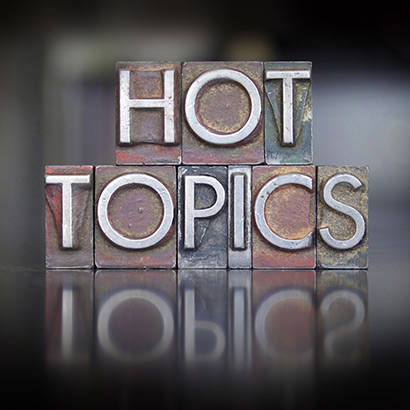 The weather isn't the only thing heating up this month! There are lots of conversations happening on NRPA Connect. Check out a preview of some of the hottest conversations below:
Facility Wi-Fi — Members often wonder about the best way to handle Wi-Fi at their facilities. Questions include: Do you control the signal or does your IT department? Do you require a password or just use a general signal? Do you limit what is available? Can patrons stream Netflix or other video on their devices? If you don't allow video streaming, do patrons complain? Chime in with your answers!
Pool Days for Dogs — Two of the hottest topics on Connect — dogs and pools — make for one popular thread! Professionals weigh in on experiences with opening up their pools for dogs. They discuss pros, including great publicity photos, and cons, like getting dog hair in the pool.
Using Social Media to Advertise Job Openings — Members discuss the best practices for using social media to advertise job openings. Most have found it to be a positive experience and these types of posts receive lots of shares, which help market their agency.
Charging Fees for Vendors in Parks — What guidelines does your agency have for allowing vendors in your parks? Log in and share your contracts or sponsorship agreements.
Have an answer or suggestion you would like to share? Click here to join the conversation.