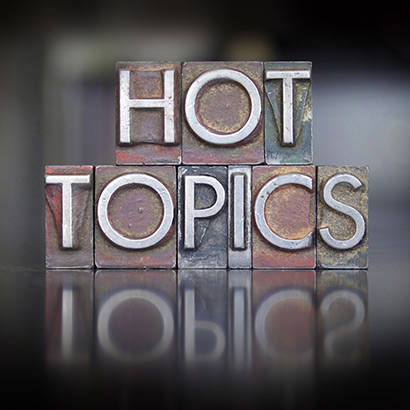 It's a new year and time for new ideas! Need some inspiration? Visit NRPA Connect! Connect is the only professional networking platform dedicated to the park and recreation profession. Below are some of the latest topics being discussed:

1. Daddy–Daughter Dance: Does your agency host a daddy–daughter dance? While events like this are extremely popular, members are looking for ideas that are inclusive for all family members. Read this discussion for alternatives, including, mother–son bowling night, family ball, family fishing tournament and more!

2. Geocaching: Geocaching is a modern-day treasure hunt that brings people to your parks. NRPA members are looking for guidance regarding patrons planting caches along their trails. How can you support this unique activity that encourages people to explore the outdoors, while keeping the public safe and the caches out of sensitive areas?

3. Volunteer Ideas for Passive Natural Resource-Based Park System: A natural resource-based department is looking for ideas to keep volunteers engaged. What activities do you offer to volunteers when you do not have ball fields, swimming pools or recreation centers? Honeysuckle removal, trail ambassador programs, seed collecting and wildlife surveys are just a few!

4. Active Net and Recreation Programs: Recreation software is always a hot topic. Even with the latest software, is it still necessary to develop a hard copy recreation guide? Professionals weigh in on the pros and cons of distributing a printed program guide.

Want to share your ideas? Click here to log into NRPA Connect today!