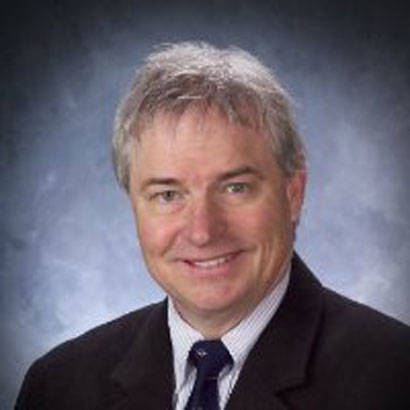 During the late 1990s, John C. Staley was serving as the director of the Grand Forks Park District in North Dakota when he began focusing on philanthropy as a source of capital dollars to fund recreation facilities rather than relying on tax dollars. His efforts eventually led to the creation in 2007 of the Parks and Recreation Foundation. He remained the foundation's director until his retirement in July 2013. Today, Staley is well into the next chapter of his life as a professor at the University of North Dakota.
Parks & Recreation magazine recently spoke with Staley about his work at the foundation, his post-retirement role as a professor, as well as what he believes strengthens a relationship between a park and recreation agency and its foundation.
Parks & Recreation magazine: How did you first become involved with the Grand Forks Park and Recreation Foundation?
John C. Staley: In 1999, the Grand Forks Park District secured a $1 million donation from a family that completed the capital financing for an Arnold Palmer signature golf course. By 2004, it was apparent that although we needed to replace a dilapidated fitness center, tax money would not be available. We then turned to philanthropy as a source that could complete the fitness center project, along with other forms of non-tax funds. In order to facilitate the capital fund drive, we created the foundation in 2007. Once the capital campaign was complete, we began other foundation activities, such as annual giving, to increase cash flow for other Park District programs. When I retired from the foundation, the sustain donor list was growing at an annual rate of 212 percent for business contributors, and 120 percent for individual contributors.
P&R: Tell us about your current role as a professor.
Staley: I am a professor at the University of North Dakota (UND) in the School of Business and Public Administration, where I teach public administration, nonprofit organization management, with an emphasis on philanthropy at a graduate level over the internet to off-campus students around the world. In addition, I teach a facilities and events administration class in the sport business curriculum. Lastly, I teach American government at an undergraduate level. I thoroughly enjoy the students in my classes. They are serious, respectful and wonderfully creative.
P&R: In your experience, how does a community benefit from a foundation's efforts?
Staley: When I was with the foundation, for example, we raised funds for a 160,000-square-foot fitness center. And, we did it not only through raising money, but also through sponsorship development, partnerships, rental fees, etc. Then, we developed a youth sponsorship program for those who couldn't afford it. We used a business model to keep fees low and to keep our capital down. Thus, we were able to build this foundation without any new taxes whatsoever. The community is very generous with us. It's a very successful venture, and it's become a major beacon in this community for what you can do with philanthropy.
P&R: What is the key to creating a strong relationship between a foundation and the agency it supports?
Staley: A well-done strategic planning process with a park district or agency should include your nonprofit recreation groups, members of the community, stakeholders, etc. They do an analysis of the agency's strengths, weaknesses, opportunities and threats (SWOT). And when a broader planning group can come together and ask, 'How can we serve our community better?' you just go from there — and it all works out.
Vitisia Paynich, Freelance Writer for Parks & Recreation magazine