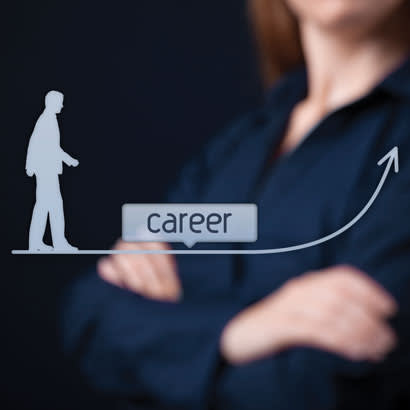 You are awesome! You work crazy hours and handle crazy situations. Your job improves citizens' health, knowledge about the outdoors and social equity. Parents depend on your programs to help teach their children important values and to give them an activity to do instead of being on the streets. You save lives. What you do every day is incredibly important for this field and nation. And, here's how NRPA can help you prepare to handle those challenges.
Expand Your Knowledge
NRPA Connect is an easily accessible, free tool that you can use an unlimited number of times. Topics and documents go back years and cover a wide range of issues in the field. Need park inspection document examples? Find it on Connect. Want to know about how other communities have handled a similar problem? Find it on Connect.
Online learning is another great option to expand knowledge. NRPA frequently offers webinars and other continuing education opportunities. Also, the Leadership Certificate program was recently unveiled. This certificate is flexible, as you can go at your own pace, and it covers various leadership principles that will help take you and your organization to new heights. Whether you are a veteran leader or want to learn principles you can build on, this certificate may be right for you. Visit NRPA's online learning page for more information.
More traditional classroom learning is available through NRPA's Schools. Supervisors Management School, Event Management School, Revenue Development and Management School, Maintenance Management School and Directors School are week-long, intensive trainings that give you an opportunity to share information and improve yourself so you can go back and improve your communities.
Get Certified
The Certified Parks and Recreation Professional (CPRP) is the national standard for all park and recreation professionals who want to be at the forefront of their profession, and the Certified Parks and Recreation Executive (CPRE) establishes a national standard for managerial, administrative and executive parks and recreation professionals. According to a sample of NRPA's job board, 45 percent of open positions list one or more of the CPRP/CPRE competencies as a skill necessary for the position. But there are other certifications that can help your career, as well. The Certified Playground Safety Inspector (CPSI) and Aquatic Facility Operator (AFO) are also viable options, with more than 7,500 CPSI-certified professionals, more than 8,000 who are AFO-certified, more than 5,000 who are CPRP-certified and approximately 200 who are CPRE-certified.
Get Involved
Volunteering with an NRPA Network or at conference are additional ways to develop yourself for free. Volunteering at conference can assist in getting your registration fee covered. Involvement with NRPA networks allows you to hear from like-minded professionals in areas of interest that you choose. The Young Professional Network has several ways you can contribute: via professional development topics, video logs and publications, to name a few.
Presenting at conference is another way to gain valuable experience, and share your knowledge with your peers. Speed session proposals will open in early spring 2018, so be on the lookout for the opportunity to showcase your talent! Presenting a speed session is good practice for submitting a full education session: those applications are due in late 2018 for the 2019 conference.
Apply for Awards
Who doesn't like free stuff? How about a trip to conference? A very important opportunity to take advantage of is to apply for NRPA's Awards, Scholarships and Fellowships, as well as the American Academy of Park and Recreation Administration (AAPRA) Externship Program. Not only do these opportunities highlight your successes, but they come with travel reimbursement so that you can attend the national conference and accept your award in person. These awards, scholarships, fellowships and externships are very competitive, so brush up on that résumé (here's an article just for that) and plan for recommendation letters, as you will need both for the application process. Click here to learn more about the NRPA Awards, Scholarships and Fellowships, and check out information on the AAPRA the Externship Program.
Utilize Mentors
Networking is one of the biggest benefits to being involved with NRPA. Making connections is vital to staying up-to-date on current trends, and it is very rewarding to hear from other professionals who are experiencing similar problems. Mentors are a very important aspect of networking. Whether you participate in official mentorship programs offered by NRPA or AAPRA, or you seek out your own mentor outside of those programs, having individuals you can count on for advice is incredibly beneficial, both individually and for your communities. Mentors can be within your own organization, a neighboring city, or in a city across the country, and there's no reason to limit yourself to only one. The more perspectives you hear from the better you will be prepared for this field's challenges.
Being awesome carries a price, but do not let the weight of it all put out your fire. Help one more person than yesterday, hold that smile for a few minutes longer, and remember, the only source of happiness you need is yourself. We are the next generation, and sustaining this field's success is up to us. You are awesome, and NRPA can help you stay that way.
Gerry Logan, CPRE, is the Director of Recreation and Sports for Starkville Parks and Recreation Department.