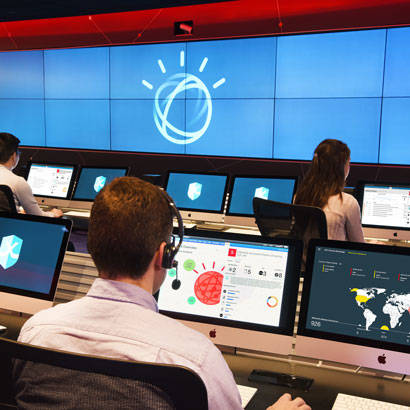 Although it may be a while before we all have an IBM Watson supercomputer on our desks, there are a number of artificial intelligence (AI) business tools that park and recreation agencies can use right now to help them run smarter and faster.
"It is inevitable that within five years most businesses and agencies will host some sort of AI tool," says Adolfo Cruz, director of parks, recreation and community services in Riverside, California. "AI technology will infiltrate even the public sector."
Cory Long, special events and marketing coordinator for Central Point Parks and Recreation in Oregon, adds, "It's my opinion that artificial intelligence tools will become a major part of daily operations within parks and recreation. Some of the influences for the transition to a more AI-integrated system are water conservation, fiscal responsibility and efficiency."
Essentially, these next-generation AI wonders tap into the technology's ability to do a lot of the thinking and strategizing for you. Of course, it's always your call if you want to trust an entity whose heart literally beats with all the warmth of an Intel, or similar, multiprocessor. But if you're curious about what the future of business software will look like for park and rec agencies, here's a sampling of what's coming down the pike:
AI App Makers
You can start dabbling in artificial intelligence right now — and for free — with open source software like Datumbox, Lexalytics and Bitext. Targeted at organizations with one or more programmers on staff — or an extremely brave PC power-user — Datumbox is an AI platform that enables you to design and build your own AI apps from scratch. Specific tools you can create with Datumbox include:
AI Sentiment Analyzers: These tools enable you to unleash an app on the web, social media and similar digital locations that will see what people are saying about your agency and/or programs and services, and also determine if the sentiments behind those posts are positive, negative or neutral.
AI Text Readability Analysis: This tool can be used to ensure that your marketing copy is extremely accessible or, conversely, appeals to a more discriminating audience.
AI Gender Analysis: Whether it's soaring praise or withering criticism, this tool will enable you to determine who's behind posts about your agency and whether that person is male or female.
AI Dashboard Maker
One of AI's notable characteristics is its ability to retrieve data from all corners of the web and then package it in easy-to-understand graphic dashboards.
Qlik, for example, enables you to develop AI dashboards that can monitor dozens, hundreds, or even thousands of websites and/or web properties across cyberspace, and then retrieve all that data for instant analysis.
With Qlik, you can compare and contrast the performance of all your websites in terms of clicks, visits, purchases, successful calls-to-action and more. Plus, the software promises to bring back associations and insights you may not have thought to consider. Similar products include Metric Insights and Tableau.
AI Self-Designing Websites
Not all of us are Da Vincis in the making but, fortunately, with Grid or Wix — online services that will auto-design a website for you — that doesn't matter anymore when it comes to designing your online presence.
With Grid, you simply upload the content you want on your website — text, images and video — and the service does the rest, placing everything just where it's supposed to go. Once all of your components are in place, you have the ability to tweak the resulting design.
In the same way that there now seems to be an app for everything, very soon there may be AI software for everything, from software that can find personality matches between your department's customer service reps and your customers, to software that analyzes every single email your employees send or receive from the outside world and then studies those emails for telltale signs of trouble ahead, such as potential lawsuits.
Michael Black, director of parks and recreation in Ashland, Oregon, makes the following statement about the coming age of AI: "Over the next five years, we believe the use of artificial intelligence in parks and recreation will increase as organizations find ways to reduce labor costs and utilize technology to create a more enjoyable experience for park users, and as an opportunity for organizations to gather data."
Joe Dysart is an Internet Speaker and Business Consultant based in Manhattan.