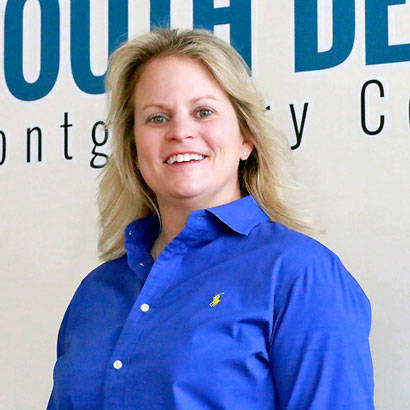 In 1993, 17-year-old Adriane Clutter didn't know it at the time, but she had already found her true calling when she accepted a summer job with the Maryland-National Capital Park and Planning Commission's (M-NCPPC) Parks Department. As a dockhand at Lake Needwood, in Derwood, Clutter relished being outdoors while working with young people. She entered Shepherd University, in Shepherdstown, West Virginia, where she earned a bachelor's degree in parks and recreation. Clutter returned to the M-NCPPC — this time joining the Department of Parks and Recreation in Prince George's County. In December 2013, she took a job as youth development manager for Montgomery County Recreation in Maryland, working closely with youth and helping to develop programs that enhance their quality of life.
Parks & Recreation magazine recently spoke with Clutter to find out why she chose a career in parks and rec, the challenges that teens are facing today, and what she deems as her biggest career accomplishment.
Parks & Recreation: Why did you choose to work in parks and recreation?
Adriane Clutter: Before I entered college, I didn't know that parks and rec was something that I could major in; I thought I would be a lawyer or something like that. However, when I was in high school, I knew I had this drive to work with kids and, particularly, with teenagers. I wanted a job where I could tell kids, 'You're going to be OK, and you're going to make it.' But I knew I didn't want to teach school curriculum — I wanted to teach about life. During my early 20s, I finally made that connection between parks and recreation and a passionate desire to work with teens. That's also really when the Youth Development Movement, which began in the late '90s with the Carnegie Council's publication of research on adolescent development, first started in parks and rec.
P&R: What are some of the challenges today's youth face, and how do you help them to overcome them?
Clutter: On top of the traditional challenges associated with adolescence — low self-esteem among girls; kids struggling to find their sense of identity — we're seeing larger issues. These kids suffer from food insecurity, social isolation, financial distress and homelessness. As a result, many are challenged with adult responsibilities, including caring for younger siblings and preparing their meals. In certain cases, parents are forced to ask their teenage children to get jobs to contribute to the household income. So there's a lot going on, and it certainly can be overwhelming at times. But, we've created customized programs to try to tackle some of these issues. In fact, NRPA gave us a grant to help launch our Fun Foods Fitness program, which addresses food insecurity during the summer months when kids don't have access to meals they would traditionally receive in the school system. What's more, this program combines physical activity with access to breakfast, lunch and snacks.
We've also launched a Teen Works program, a unique workforce development initiative. Because we're seeing a lot of young people having to choose between participating in our afterschool programs and finding a job to support their families, Teen Works is designed to hire young people to work in our afterschool programs right on their school site. They can work for a few hours and then be right there to participate in activities afterwards. They are serving as apprentices for middle school and elementary school programs, helping out younger kids who are going through some of the same challenges they are facing.
P&R: What has been the greatest accomplishment in your career?
Clutter: I think my greatest career accomplishment has to be helping Montgomery County Recreation be recognized as an important asset to the community by addressing its most pressing issues and bringing them to the forefront. It's about changing community members' perspective about recreation. Recreation is not an amenity — it's a necessity. When we create an opportunity for a kid to successfully learn a skill, that motivation translates into everything that young person does in his or her life moving forward. I'm so proud to be able to work in this industry.
— Vitisia Paynich, Freelance Writer for Parks & Recreation magazine