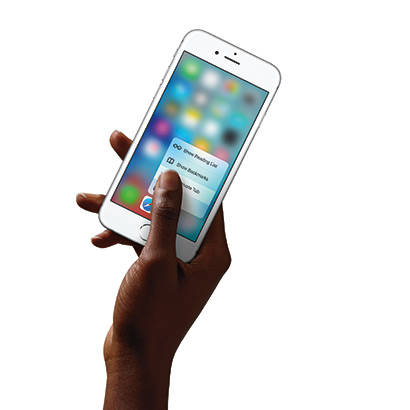 While video marketing is already on the radar of most park and recreation agencies, recent indications show that the medium will continue to explosively transform the internet for years to come. Video-friendly, social media start-up Instagram, for example, a mere blip on the Web's radar a few year ago, now boasts 500 million users, and Snapchat, another video-centered, social media network, is growing almost as ferociously. In addition, YouTube, the online video king, currently cruising along at more than a billion users, is reaching more 18-49 year olds than any cable TV network in the United States, according to the company's stats page (http://tinyurl.com/ndayhok).
Anne Abrams, public relations consultant for Jack London State Historic Park in California says, "Video draws the viewer in, in a very experiential way." Frankie Nelson, recreation coordinator for the Folsom, California, Department of Parks and Recreation, agrees. She films videos of kids who enjoy the city's annual summer camp program and makes sure those miniature movies are seen by the parents who are paying for that summer camp fun. "Since the inclusion of video marketing in the summer camp program," Nelson says, "we've gained more interest from potential customers by providing them with an opportunity to view a day in the life of our camp."
Currently, 55 percent of consumers watch at least one video per week on a mobile device, according to a 2015 Animoto study that also shows 48 percent of Millennials are viewing videos exclusively on mobile. Perhaps most telling is a prediction from market researcher eMarketer that by 2017, businesses and organizations will, for the first time, spend more advertising dollars on digital advertising — approximately $77.4 billion — than on TV advertising.
Video Marketing Tools
Park and recreation agencies looking to cash in on the seemingly insatiable appetite for video on the Web have a cornucopia of tools they can use to put together marketing videos of all types:
YouTubeDirector: Released earlier this summer, YouTubeDirector is a suite of easy-to-use tools specifically designed for small businesses and organizations looking to make quick marketing videos from their smartphones. Its core product is a downloadable app featuring commonly used templates for video ads, which a park and recreation agency's marketer can use to quickly populate with their own video content. The templates also all come complete with pre-packaged music that can be used to further polish the production.
Moreover, for park and recreation agencies willing to spend at least $150 to advertise on YouTube, the video goliath will send a local video producer right to your door to put your video together for you, free of charge (http://tinyurl.com/zau2ko3). For organizations that go this route, the entire video creation process takes less than a day, according to Max Goldman, product manager, YouTubeDirector.
Live Video Streaming: Nothing engenders immediacy in marketing quite like video that is streamed live, and major social media networks are scrambling to provide this service to their users free of charge.
Facebook, for example, has begun rolling out a live-streaming service that is ridiculously easy to use on a smartphone. Simply log in to Facebook with your smartphone, tap your "Update Status" button and choose the "Live Video" icon to start filming your park. While you're broadcasting, you'll be able to see how many people, including how many of your Facebook friends, are watching. Plus, your viewers will be able to live stream comments to one another as they watch the video.
Similar free, live video-streaming services are offered by Periscope, a Twitter-owned company, and YouTube Live Streaming.
Free Stock Images: While stock photography from online services like Getty Images can be expensive, there are a number of websites where you can grab tens of thousands of royalty-free images for your videos, including:
Pixabay: This huge site has hundreds of thousands of images that are in the public domain. It offers not only images, but also vector graphics, illustrations and short video clips.
Unsplash: This site offers a plethora of high-quality images. Photos are arranged in collections, or you can drill down for more specific needs with a search tool.
The Commons: Flickr's The Commons compiles images with no known copyright restrictions from museums, libraries and individuals all over the world. Many selections come from major arts institutions, such as The Smithsonian, the New York Public Library and the British Museum.
Magdeleine: At this site, you'll be able to search for a photo by color, category, license type or simple keyword.
Videvo: This is one of the world's largest sources of free cinematic video clips and motion graphics.
Free Background Music: As with images, there are a number of sites where you can download free background music for your marketing videos. These include 33 Amazon sites with free music for videos, Free Stock Music and YouTube Audio Library.
Free Video Analytics: You'll have a better idea of how well your videos are doing if you know who's clicking on links in your videos that lead back to your website, Facebook page or other Web properties. Google, YouTube and Twitter all offer free analytics tools you can use to further understand what marketing videos are working best for you. Buffer's "Complete Guide to UTM Codes" will show you how to add special codes to your videos that Google Analytics can use to determine who's clicking on your website and where, including on the videos you make.
Source Video-Making Expertise in Your Backyard: "Look to the younger generations for raw talent and expertise," says Kelsey Heiden, marketing coordinator for the city of New Braunfels Parks and Recreation Department in Texas. "Millennials and Generation Zers are said to be 'tech-innate.' They can help you create the content you need to launch a video content library and might even teach you a thing or two."
Erica Green, recreation supervisor for the Riverside, California Parks, Recreation and Community Services Department and another video marketer who's enjoyed success with her productions, adds: "With the recent posting of the department's 'Running Man Challenge' video, our social media audience has grown exponentially. The increased amount of people engaged in social media resulted in a large number of additional foot traffic to our website and participation in our programs and activities."
Essentially, long gone are the days when injecting video into the marketing mix for your park or rec agency meant hiring an expensive team that could significantly bite into your promotional budget. These days, video is more a matter of having a smartphone, and knowing where to go for free tools and/or extremely inexpensive video services.
Joe Dysartis an Internet Speaker and Business Consultant based in Manhattan, New York.