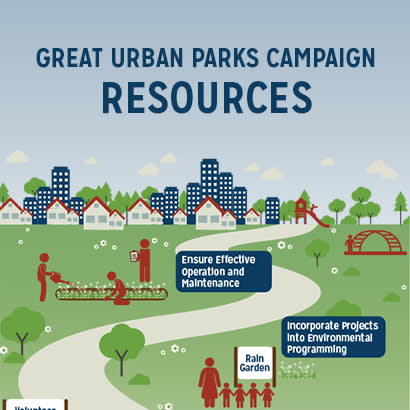 View Green Infrastructure Details in Full Screen
Download Conservation Poster (PDF)
Reports, Briefing Papers and Case Studies
Reports
Briefing Papers
This series of briefing papers dives deeper into three topics identified as being critical to successful green stormwater infrastructure projects in parks.These papers are meant to support park staff and advocates, decision makers, planners and others in promoting green stormwater infrastructure in parks.
Case Studies
This collection of case studies, organized by key topic areas, highlights the stories and lessons learned by the four Great Urban Parks Campaign grantees.

Webinars
Subscribe to NRPA's Great Urban Parks Campaign webinar series to gain instant access to all previous and upcoming webinars related to this campaign.


Related Articles