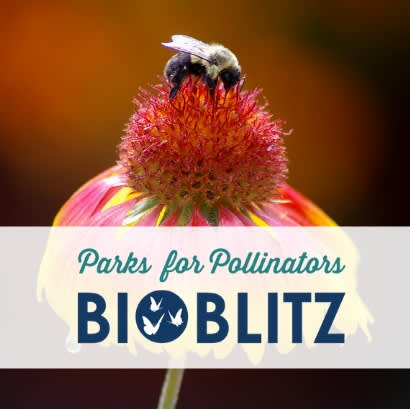 What's a BioBlitz?
The Parks for Pollinator BioBlitz is an event where community members work with park staff to create a snapshot of the variety of wildlife that can be found in local parks. To participate, community members will use an app to take pictures of plants, insects and animals to see what wildlife is present in the park on the day of the event and provide the park system with more information about local pollinators, which are essential to our ecosystem.
Why Host an Event?
Hosting a Parks for Pollinators BioBlitz event allows your community to see how many pollinators and pollinator-friendly plants they can find. You can even make a competition out of it to see who can find the most species. The results of all the local BioBlitz events will roll up to the national campaign to show how parks across the country are supporting pollinators in their local spaces.
This is a great opportunity to engage your community members in a citizen science event while promoting pollinator awareness and education.
How Does it Work?
The Parks for Pollinators BioBlitz is hosted on iNaturalist. Park and recreation agencies who participate will create a local campaign under NRPA's national Parks for Pollinators BioBlitz campaign. Instructions for how to do this are included in the BioBlitz toolkit you will receive after signing up.
12.5.19
Around the Country
12.5.19
Around the Country