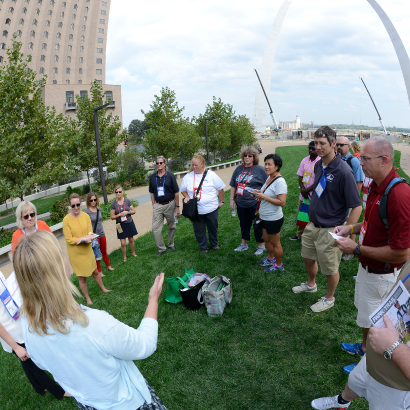 One of the most exciting things about the profession of parks and recreation is how it is constantly changing, evolving and helping create new trends. While some aspects of parks and recreation have remained consistent over the years (preserving open space for future generations, for example), some newer trends like the rapid expansion of pickleball have really come into prominence over the past five or six years.
I am excited to work in a progressive department, the City of Virginia Beach's Parks and Recreation Department, because as a team, we are focused on examining future trends and building facilities and parks that will serve our visitors for decades to come. One such example is the brand new Kempsville Community Recreation Center, which opened up less than two months ago.
The original Kempsville Community Recreation Center was opened in the late 1970s and was one of our busiest recreation centers, hosting thousands of visitors monthly. Over the past five years, our department has been fortunate enough to build an additional two 75,000 square foot recreation centers and utilize everything we learned from those projects to build our seventh and final recreation center. While our citizens voiced that they wanted us to build a similar recreation center as the original Kempsville center, with many old and outdated amenities such as racquetball and extremely limited classroom space, it is our job as professionals to work with our community members and focus on the future.
As an active member of NRPA, as well as the Virginia Recreation and Park Society (VRPS), my state organization, I am better educated on future park and recreation trends. Working collaboratively with contracted architects as well as our department's park and recreation professionals, we were able to expand the vision of the recreation center so it would be vibrant, well utilized and prepared to serve our citizens for the next 30+ years. It's very exciting to have happy rec center users, who two years before could not understand the vision of an aqua track or an indoor large water playground, voice their approval when the facility opened and provided many recreational opportunities to those who attended our grand opening celebration. During the first two days, the center welcomed over 17,000 visitors and reached capacity multiple times.
As parks and recreation professionals, it is our duty to keep abreast of the latest trends and work collaboratively with our users, citizens and civic leagues to make the best decisions for the community and to find ways to keep everyone healthy, fit and engaging in fun. While I feel fortunate to have been able to assist in designing and opening a $32 million community center, I remember nearly 20 years ago when I was managing a small park and recreation center which was housed in an old, abandoned church. Even though the facilities may have been dingy and in need of much repair, our team worked extremely hard with our neighbors and families to provide recreational experiences which focused on wellness, health and positive community engagement. We concentrated on our services, not the facility or the surroundings. Even back then, the vision was always on future trends, service and to set the community up for collaborative success.
As many in our field get ready to attend the NRPA conference, either in person or virtually, now is a great time to get reengaged and prepare to learn new things and find ways to best engage our communities. Conference is an opportunity to network and learn about all the new ideas other professionals have that can propel our profession well into the future. I look forward to seeing you in New Orleans and hope you take advantage of all that the Big Easy offers.
Michael J. Kalvort, CPRE is currently the NRPA Leadership Development Network Chair and a proud CPRE. He is currently the Parks and Recreation Director for the City of Virginia Beach, and oversees 266 parks, seven recreation centers, and 1,200 passionate team members.