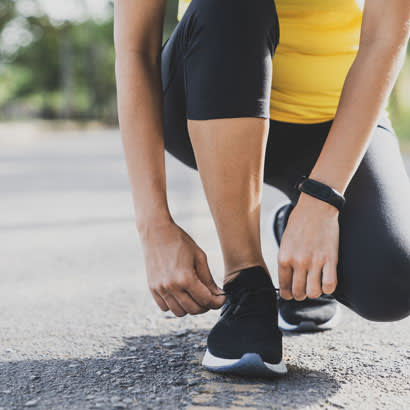 A team of ultra-runners has taken on a bold challenge this fall — to run the entire distance of the route of the monarch migration south, more than 2600 miles, from Canada to southern Mexico. A small caravan of filmmakers, monarch advocates and supporters are joined along the route by 50-70 ultra-runners, who are each running legs of 50 km to 100 km on routes that traverse parks, forests, deserts and other habitats that monarchs take on their journey south to ancestral wintering roosts in southern Mexico.
The idea for the Monarch Ultra run is the brainchild of Carlotta James, an ultra-runner herself, who lives in Canada. I caught up with her during the run, which has reached Little Rock, Arkansas, this week. James said the idea for the Monarch Ultra run came to her in a flash of inspiration three years ago when she was out running. "It hit me like a lightning bolt. It struck me how appropriate it would be to raise awareness for monarch conservation through the eyes of a runner."
The decision to run the route of the southern migration of monarchs from Canada, through the United States, to southern Mexico, is an attempt to bring international attention to the plight of the monarch butterfly, a species whose Eastern population has crashed more than 90 percent in the past 20 years.
Monarch butterflies are beloved insects known from childhood that were once taken for granted throughout much of the U.S. However, the advent of weed-killing herbicides for GMO corn and soybeans also wiped out more than 100 million acres of habitat for milkweed, an essential plant for the monarchs' life cycle. Along with the loss milkweed habitat, extreme weather events, drought and other factors, monarchs have precipitously declined since 1996. Their disappearance has prompted a national outpouring of support to bring this species back from the brink.
In my conversation with James, she spoke movingly of all the ways one can be a conservationist — by planting gardens, improving wildlife habitat and working with others on conservation projects. But the idea for the ultra-run triggered something in her. "When I got home from my run, I just started writing and writing. I couldn't stop," she said. She pitched her idea to the eventual film director, Rodney Fuentes, who is coordinating the filming and documenting of the run, and to the now run director, Clay Williams, who both lived in nearby towns in Canada. "They instantly agreed to become involved," James said.
James, Fuentes and Williams soon drew in Gunther Schubert, the team chef. During their first discussion with Schubert, he asked, "What do you guys need for food?" It was the perfect question, James said. "After all, as ultra-runners, we eat a LOT of food." This core group, with the help of others, recruited the 50-70 runners who are participating in the 4,300 kilometer (2,670 mile) run.
The Monarch Ultra run celebrates not just the marvelous migration of monarchs, but also the never-say-quit spirit of ultra-runners, who train tirelessly to be able to run extreme distances over multiple types of terrain and under adverse circumstances. Jess Lister, a vice-president at Environmental Concern, a non-profit ecological restoration firm in Maryland, spoke about running her leg through the Shawnee National Forest in Illinois on October 2: "The run was amazing! I absolutely loved Shawnee National Forest. I ran most of my 50K leg on the Tunnel Hill State Trail. There were monarchs everywhere. It couldn't have been more perfect."
The run heads for Texas next week. Amanda Ross, division manager for natural resources for the Austin Parks and Recreation Department, said how appropriate it is that the Monarch Ultra run will pass through Austin, running through the Bunn Creek Nature Preserve and along the Old San Antonio Greenbelt. She noted that Austin has signed the National Wildlife Federation's Mayors Monarch Pledge, and their department is working on converting mowed turf areas of parks to pollinator meadows and monarch habitat. "And we have found that people enjoy such spaces just as much as mowed turf," Ross said happily.
The Monarch Ultra run is scheduled to travel through many more local, state and federal parks and public lands to its anticipated conclusion on November 4, 2019 — a run up the Cerro Pelon Mountain in Macheros, Mexico. You can find an itinerary of all the legs of the runs, a list of the parks and forests and trails that the run will pass through, and much more info about this inspiring and unusual conservation awareness effort here.
Be sure to follow Monarch Ultra on Facebook to stay up to date with the run, as well as follow the Monarch Ultra route in real time here.
Rich Dolesh is NRPA's Vice President of Strategic Initiatives.