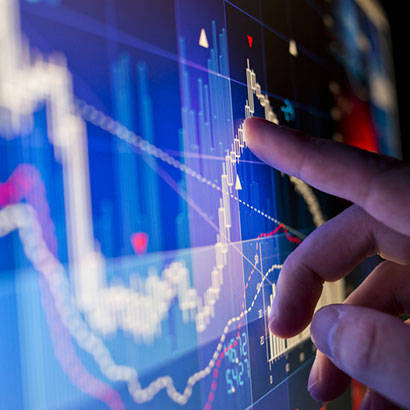 It's not news that park and recreation professionals face difficult decisions on how to best serve their constituents under finite and tight fiscal restraints – all while delivering high-impact and valuable services that meet the needs of all community members. This is a reality faced every day for people in our field.
So what do you do when the list of needs outweighs the resources to meet them?
Turn to data.
Park and recreation professionals are using data analysis to inform critical decisions and hold their agencies accountable to their communities.
This spring, NRPA surveyed directors at urban and larger suburban agencies to better understand how agencies are using data to support their operations as well as understand the key challenges to greater use of data analysis.
What we learned is that park and recreation agencies use data to support many different strategic and tactical functions. Uses of data include:
Master planning
Capital investment decisions
Measuring usage of facilities and participation in programming
Justifying current and/or increased agency funding
Informing programming decisions for facilities
Highlighting the positive impact their agency has on the community
We presented the results at last May's NRPA Innovation Lab in Boston.
Agencies draw from many types of data for their analysis. They include facility usage and program performance data (both of which are critical to nine in ten agencies), organization performance and demographic trends of local residents (both of which are important to four in five agencies), and crime and school data (essential to roughly three in five agencies).
Naturally, data analysis cannot happen without data collection, which draw significant time, cost and other resources. Most agencies conduct surveys of their residents, whether collected in-house or through a third party (89 percent). Agencies also track the number of users of their facilities through manual (57 percent have staff that count users) and automated methods (40 percent). Other city or county government agencies also are critical sources. Key data sources include public works (91 percent), water utilities (86 percent), police/fire (80 percent), and transportation (80 percent).
Forty percent of park and recreation agencies are using dashboards to deliver key data takeaways and insights in a clear, easy-to-understand manner. These are tools that provide key stakeholders with a quick glance of key performance indicators or other closely tracked metrics. Agencies share their dashboards with internal stakeholders which include agency leadership (95 percent), managers (86 percent), and staff (67 percent); external stakeholders include the jurisdictional leadership (52 percent) and the general public (29 percent).
Even with the increased use of data, there remain significant hurdles that park and recreation professionals must overcome in order to take greater advantage of data analysis in their decision-making. Half or more of responding park and recreation professionals indicate a lack of time, analytical skill among agency staff and/or resources to access data (e.g., software) as major challenges inhibiting their agencies from taking greater advantage of data analysis. Twenty-seven percent of them find the amount of data available to be daunting and are unsure where to start. On a positive note, however, most agencies' staff appear to support the use of data. Only 25 percent of agencies experienced internal resistance to the use of data for decision-making.
Park and recreation agencies are only just scratching the surface on where data can help with critical decision-making. As we look to the future, NRPA will be developing new resources — including conference sessions and webinars — to assist park and recreation professionals in further embracing data. And, keep an eye out for more research by NRPA on this and other important issues affecting our industry.
You can read the full report here.
Kevin Roth is NRPA's Vice President of Research.