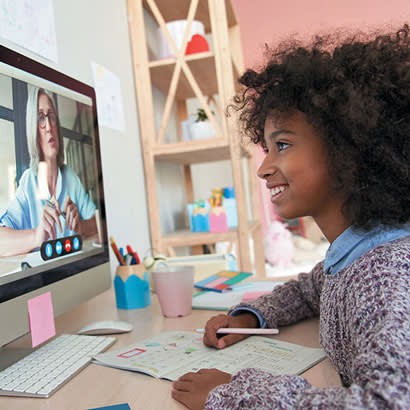 This article was previously published in the FRPA Journal, the official publication of the Florida Recreation and Park Association.
"Our social connections provide a lot of things for us. The most tangible example is social support, just having somebody who can listen to us, or offer advice to us, or just be there when we want to cry," said Natalie Pennington, a professor of communications at the University of Nevada. "Friendships also help people feel that they belong, that they are part of something. People aren't supposed to be isolated and they need connections," explained Pennington.
As park and recreation professionals, we are called to bring communities together in a common place and, while connecting to everything around us and each other, we help others learn to value our environment, heritage and place in the world. We also understand that experiencing a sense of community has tremendous positive impacts, especially for kids. When our youth, teens and young adults feel a strong sense of belonging and are interacting comfortably, they feel empowered and confident. According to Pennington, "mental health issues have been especially worrisome for kids, who are less used to being isolated socially than older adults and for teens this age is a critical time for developing friendships."
Even before the COVID-19 pandemic, researchers and youth shared an understanding that wellbeing is tied to a sense of belonging that extends to online spaces. A report published by the Connected Learning Alliance in June 2020 titled Social Media and Youth Wellbeing found that the "increased social support youth experience in many online settings may reduce their feelings of social isolation and social anxiety and increase their social adeptness, even in their building of offline connections and friendships." The report also suggested, "Perhaps as a result of learning how to confidently navigate social situations with more finesse, we see youth building strong connections to groups online, bolstering their sense of belonging and supporting their development of ideological and political affiliations."
The pandemic forced everyone to find creative ways to use all types of technology to socialize, from speaking up more within group chats and using FaceTime with family, to joining Reddit and Facebook Groups and even hosting Zoom happy hours. Roblox, an online game platform and game creation system that allows users to program and play games created by other users, surveyed 3,000 teens on its platform in June 2020. Having conversations was the third most popular activity (62%) after playing favorite games and trying something new according to Laura Higgins, Director of Community Safety and Digital Civility. The company reported over half of Americans under 16 are on the platform and it added a feature in July 2020 called Party Place that makes it easier to set up a private server for a birthday or graduation celebration.
"Anything you can do in real life, scuba diving, fishing, skiing, you can do on Roblox," said Higgins. "You can go to a waterpark, play mystery room games, or be a bird and just fly around and look at the lovely landscape."
As park and recreation professionals, we understand that play is an essential aspect of learning and, in general, being open to doing fun things together is an important part of a friendship. Participating in those types of activities can help friends talk about and process more important issues, from politics to their mental health.
Discord, a VoIP, instant messaging and digital distribution platform designed for creating communities, originally created for people who loved to play games, boasts over 100 million monthly users, is used by everyone from local hiking clubs, to art communities, to study groups. When teens play games like Roblox, Minecraft, Rocket League, and Among Us, which have in-app text messaging, they keep Discord open for voice chat. In an article published by Bloomberg in November 2020, Alexandra Lange sums it up when she explains that all of these platforms share the ability to organize online spaces into digital rooms where in-real-life (IRL) and online friends can hang out, playing and talking as they would in their homes, an arcade, a recreation center, or other public space. "For some teens, especially in urban areas or low-income families, private hangout spaces were hard to find even before the pandemic, and digital spaces were long considered a place of refuge," said Lange.
Mimi Ito, Director of the Connected Learning Lab at the University of California and co-founder of the nonprofit Connected Camps explained that the pandemic created a sense of legitimacy of these online spaces. "Even in the first few months [of quarantine], there was all this writing by reporters who had been anti-screen time: 'We have given up, the kids have won'," Ito said, however, the pandemic "is finally giving adults a window into the fact that these are real relationships."
Does the growing popularity of online communities create another opportunity for us as park and recreation professionals to evolve?
In the spring issue of FRPA Journal, Brynn Frazier inspired us with the article Futurism in Parks and Recreation and gave us a heads up to be on the lookout for shifts and changes that can come from disruptions of any nature. Many of your agencies have produced virtual programs and online recreational experiences motivated by the closures resulting from the pandemic over the last twelve months and some have even offered interactive experiences using mobile apps. Was this a temporary addition to the services you provide or are you making plans to meet our kids where they are, in social media platforms and online communities, and support their development through technology while also reconnecting them to nature?
As community builders and communicators, are there opportunities to cross geographical boundaries to work collectively with regional, state, national, and even global park and recreation professionals to build moderated communities within these online spaces, where kids can discuss and explore the benefits of real life open spaces, parks, and recreation in a safe, welcoming and engaging atmosphere, and ultimately develop an appreciation for parks and increase participation in recreation programs wherever they live?
As vaccines become more widely available, people are imagining and even planning their post-pandemic social lives. "While online gaming probably will drop off, some habits and friendships will carry on even when real-life hangouts are an option again," said Heather Kelley in a recent article published by the Washington Post. Are we really thinking about how teens are going to be able to use the physical spaces we create other than programmed activities like a soccer team when we are designing a park or playground? Do we have adequate public spaces where teens feel they can gather with friends without feeling as if everybody is watching them—a place where they also feel safe to go alone to think about their troubles, to feel better and put some order to the world?
Chris Korbelak, CPRP, is the manager of the office of public engagement for Palm Beach County Parks and Recreation Department.
Works Cited:
Crawford, A. (2020). There's No Room for Teens in the Pandemic City
Kelly, H. (2021). They laughed, they cried, they killed monsters: How friendships thrived in video games during the pandemic.
Lange, A. (2020). Where the Teens Are Hanging Out in Quarantine
Mizuko, I., et al. (2020). Social Media and Youth Wellbeing – What We Know and Where We Could Go