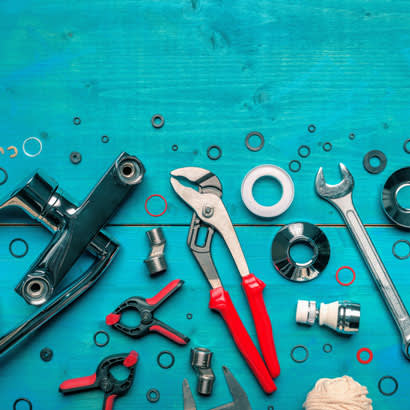 Reinventing the wheel is hard — that's why the wheel hasn't changed much in hundreds of thousands of years. But in a changing world, reinventing your messaging is necessary if you want to reach your intended audience and have the desired impact. That's why NRPA created toolkits to help spread the word about your good work that you can customize to your agency's and community's needs. Whether it's inviting your elected officials to check out the spaces or programs you manage, pitching a story to your local news outlet, or celebrating Park and Recreation Month, these toolkits will help you communicate your mission to build a healthier, more resilient community.
August Recess Site Visits Toolkit
NRPA encourages you to engage with your elected officials year-round to highlight the great work you're doing in your communities and to explain how lawmakers can help make more of this work possible. While year-round engagement is best, August is a great time to schedule in-person site visits with federal officials as members of the House and Senate take a month-long recess.
This toolkit makes inviting your Members of Congress (MOCs) to your park for a fun and enriching visit a seamless process. This toolkit provides helpful tips on engaging with lawmakers and their staff, as well as maximizing the policy and public relations benefits of your meeting, with template materials for outreach and social media amplification to both MOCs and the press.
Get the August Recess Site Visits Toolkit
Letter to the Editor Toolkit
A letter to the editor (LTE) is a short article focused on a single issue. Submitted by a reader to a news outlet, LTEs highlight different views on a newsworthy topic, usually after a current event of local or national importance. LTEs are a great way to highlight the critical work and unique perspective of park and recreation agencies for a broad, diverse audience.
This toolkit outlines general rules and processes news outlets require for LET submissions. With a sample LTE outline and key talking points, this toolkit will help any park and recreation professional craft an engaging, succinct, and powerful article.
Get the Letter to the Editor Toolkit
Park and Recreation Month Toolkit
Since 1985, people in the United States have celebrated Park and Recreation Month in July to promote building strong, vibrant and resilient communities through the power of parks and recreation and to recognize the more than 160,000 full-time park and recreation professionals — along with hundreds of thousands of part-time and seasonal workers and volunteers — that maintain our country's local, state and community parks.
This toolkit is meant to make promoting and celebrating Park and Recreation Month in your community a little easier. It is designed to help you generate positive media coverage and support for your Park and Recreation Month activities, and ultimately, the essential work you do and the benefits you bring to your community. This toolkit includes template media materials such as media alerts for special events, press releases, fact sheets, key messages for use during interviews, social media posts, and a sample editorial article you can submit to local publications. Feel free to customize these materials with localized information, quotes and details that best meet your needs.
Get the Park and Recreation Month Toolkit
With these three resources, you should be a master of messaging, an acolyte of advocacy, and a powerful rhetoric for parks and recreation! If you have any questions about these toolkits and/or how to employ effective messaging for your agency, reach out to us.
Dan McCarthy (he/him) is NRPA's advocacy manager.
Cort Jones (he/him) is NRPA's manager of strategic communications.