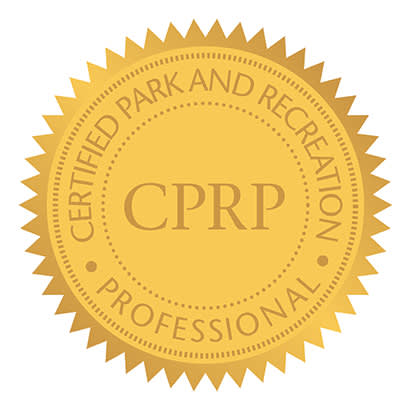 Becoming a Certified Parks and Recreation Professional (CPRP) is a big step in your career. Not only does obtaining a CPRP show that you have a high level of content knowledge, it also shows your professionalism and dedication to the field. Passing the CPRP exam is no easy feat; however, these five tips will help you prepare with confidence.
1. Study your way: Everyone studies differently, so do what works best for you. The exam is taken on a computer, however, the way you study should be personalized. Study with a co-worker, read the study guide, make flashcards or review case studies. The more comfortable you are when learning the information, the more comfortable you will be applying it.
2. You are not alone: Join a LinkedIn parks and recreation group. Current CPRPs want to help aspiring park and recreation professionals and will answer your questions. By reaching out to current CPRPs you will gain perspective that can be eye-opening and lead to greater understanding.
3. NRPA is there to help: NRPA offers many online test prep resources. If you are struggling with a certain content area or just want to be sure you're on the right track, NRPA has content catered to your needs. Hint: Every now and then, NRPA offers a free CPRP test prep course when you register to take the CPRP, keep an eye out!
4. Pace yourself: You have a year to take the exam once your application is approved. Don't rush the process — get to a point where you are comfortable with the material, and don't be afraid to take a break if needed. Passing the test won't be easy, but this doesn't need to be a stressful process.
5. Pay it forward: After you pass, not only will you walk away with a nationally recognized certification, you will be a more knowledgeable and resourceful professional. By becoming a CPRP, you will join a group of dedicated professionals who are committed to advancing the field of parks and recreation. Take the lessons you learned while studying and pay it forward by helping other aspiring park and recreation professionals.
Now get out there, register for your CPRP exam, and join the ranks of the Certified Parks and Recreation Professionals.
Adam Sollace, CPRP, is a Licensed Childcare Director for Essex Junction Recreation and Parks.