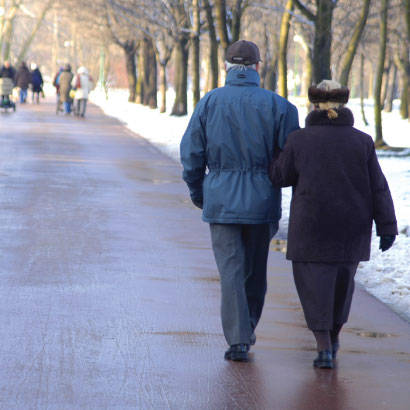 2016 — a fantastic year for park and recreation departments — has come and gone. With the New Year, millions of people across the country have established New Year's resolutions to become more physically active and live a healthier lifestyle.
However, many people who make resolutions to become and stay physically active do not have the skills or techniques to follow through. It's not that they can't, they just don't know how. For many, the "gym rat" lifestyle isn't maintainable.
According to the New Year's Resolution Statistics, increasing physical activity and becoming healthier have been ranked among the top five New Year's resolutions for the past few years. However, only about 8 percent of people are successful in achieving their resolution.
Fortunately, park and recreation departments are uniquely equipped to educate and provide people with the programs and resources to achieve long-term healthy and active lifestyles.
One of these programs — Active Living Every Day (ALED) — has been designed and proven to help people incorporate physical activity into their everyday lifestyles. The ALED program is an evidence-based program that helps sedentary people maintain an active lifestyle. Say goodbye to failed resolutions! Woo-hoo!
ALED is a 12-week program based on the current physical activity recommendations, and is based on the principles that:
Lifestyle physical activity is an important alternative to traditional exercise.
People are more likely to become and stay active when taught appropriate lifestyle skills based on their readiness to change their behavior.
ALED focuses on acquiring skills to identify and address barriers, set goals, find new opportunities for activities, gain confidence, avoid pitfalls, reduce stress and make these new physical activity changes last. Whereas traditional exercise is fitness-centered, the ALED program helps people achieve the active lifestyle they seek through everyday activities such as gardening, taking a stroll in the park, even while binge watching their favorite TV show.
Park and recreation agencies that have implemented (and continue to implement) ALED have all praised the program. The City of Shreveport Public Assembly and Recreation Department, Louisiana, calls ALED a "model program". The program participants benefited tremendously, and have still been able to maintain an active lifestyle.
We know that communities are hungry for these programs. Not only because of their evidence-based structure, but because year after year, more than half of all Americans make this sort of resolution. You can learn more about implementing ALED here.
If you are planning to implement ALED or a similar program, NRPA has created the Active Living Every Day: Best Practices Guide. This guide serves as a resource to plan, market and implement the ALED program. It takes you through best practices and lessons learned from the pilot agencies such as selecting the facilitator, targeting populations, creating marketing materials, building community partnerships, identifying program locations and times, using incentives, facilitating class sessions, overcoming program challenges and more.
The clock is ticking, and the first half of January is almost over! Visit NRPA's arthritis interventions to learn more about the Active Living Every Day program.


Lesha Spencer-Brown is NRPA's Program Manager.