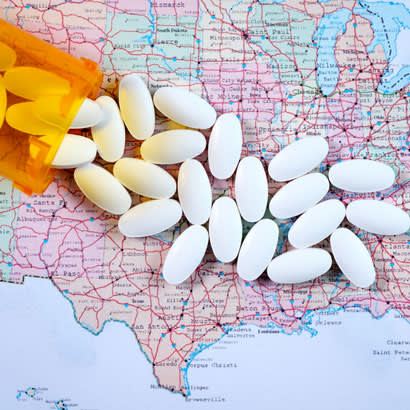 Did you know that on average, 115 Americans die every day from an opioid overdose? This public health crisis truly knows no race, ethnicity, age or gender. To help aid in the response to this crisis, the US Department of Health and Human Services Partnership Center recently released The Opioid Epidemic Practical Toolkit: Helping Faith-based and Community Leaders Bring Hope and Healing to Our Communities.
The toolkit, broken into seven key areas, gives practical solutions your community can institute to help those in need. These consist of the following:
Open your doors — host or connect people to recovery programs and support groups
Increase awareness — provide educational opportunities that create understanding and encourage compassion
Build community capacity — offer training programs to build the capacity of communities to respond
Rebuild and restore — support individuals and families in rebuilding their lives
Get ahead of the problem — focus efforts on youth and prevention
Connect and collaborate — join local substance-use prevention coalitions, to inform, connect and strengthen your efforts
Federal resources — inform and educate your community
The role park and recreation agencies can play in the prevention of opioid overdose is key, especially with the number of youth enrolled in out of school time programs. Utilizing this time to deliver drug abuse education, trauma informed care to those already effected, and other resources to encourage physical activity and social gathering could be difference in changing the trajectory of these children's lives.
Shelly Strasser, Director of the West Allis-West Milwaukee (WAWM) Recreation & Community Services Department says her agency oversees more than 1,000 youths who participate in daily afterschool programs. Drug abuse education and awareness are a primary focus. According to the WAWM School District's 2015 Youth Risk Behavior Survey, 18.2 percent of 10th grade students took painkillers without a prescription, while 32.7 percent of 10th graders tried marijuana at least once. As part of its Knowledge Is Power (KIP) program, the WAWM Heroin/Opiate Task Force, along with its community partners, introduced a "Teen Replica Room" designed to train and teach parents, families, educators and the community at large about the red flags of potential drug and alcohol abuse by middle school and high school teens.
We hope you will utilize the provided toolkit to help those in need, while also prioritizing prevention and education for your out of school time youth. Please continue to monitor NRPA's website for updates and available resources as we learn how to navigate this public health crisis together.
Lindsey Kearney is a Development Manager for NRPA