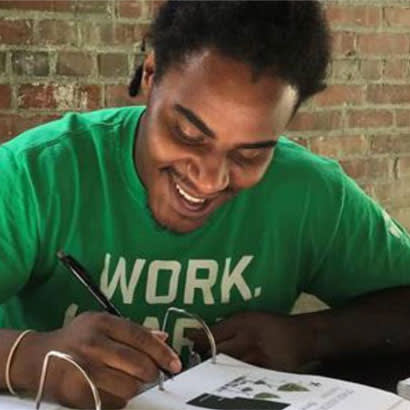 Workforce development can build and strengthen communities. Park and recreation departments are one of the largest suppliers of first-time jobs in many communities. While our communities are challenged by intersecting issues, including public health crises, an economic recession, climate change and equity, parks and recreation has become an even more fundamental part of our daily life. It is essential to communities for healing, gathering, providing emergency services and spaces for people to seek refuge. Through this work, park and recreation agencies, and the professionals that lead them, continue to serve as the catalysts for community resiliency by championing climate-readiness, health and well-being, and equity at the community level.

The 2020 NRPA Workforce Development and Career Exploration in Park and Recreation report found the following;
One in three park and recreation departments currently offer a workforce development or career exploration program targeted to teenagers, young adults and other people entering the labor force for the first time.
Fifty-seven percent of survey respondents indicate that the key goal of their agencies' workforce development program is to develop future professionals and leaders.
Nearly nine in ten park and recreation agencies with a workforce development or career exploration program collaborate with partners.
When I think of my favorite jobs as a young adult, I recall being part of a fun team and making an impact. We celebrated wins, both big and small. I worked for a small community-based nonprofit that would partner with local park conservancies in Atlanta to host an annual park worker picnic at the end of the busy summer season. As we served over 200 people heaping plates of barbeque, verbal and non-verbal thank yous flowed. The community volunteers and the seasonal employees shared a meal and swapped stories. Smaller celebrations came from a park appreciation campaign, where residents could nominate crews for a job well done. The certificates were signed by the director of parks and pictures were shared on social media.
When was the last time you recognized seasonal staff for a job well done? Think about your partners (nonprofit, community or faith-based) that might welcome the invitation to celebrate the people keeping parks and recreation services going during these pandemic times. Maybe share this post with partners as an invitation to start a conversation around engaging the community to support your workforce development goals. You know what will work best for your community as we all think outside the box in creating the new normal.
Because of this, NRPA developed two resources to help you explore what workforce development is, what it can be for the field, and how we can reflect on developing or renovating equitable community-based workforce development programs:
This resource shares key insights and case studies highlighting innovative park and recreation programs dedicated to workforce development that are advancing economic and workforce equity opportunities for youth and young adults in their communities, while highlighting career opportunities in the field of parks and recreation. Implementing programs like these ensure the long-term sustainability of our field, while ensuring parks are vital and relevant for the future.
This is a resource to explore your goals and practices around recruiting and retaining employees. This workbook can be used by an individual or with a team, and ideally with community voices. We encourage you to use this resource as a framework for identifying and addressing barriers to engaging with parks and recreation, and for determining your own readiness, the readiness of your agency, and the readiness of your community to embark on the journey to advance economic and workforce equity opportunities through a workforce development program.
The pandemic disrupted so much, but there is some comfort in being able to return to familiar community spaces. As you think about your workforce development program, be sure communication is a two-way street. Listen and ask the right questions. You may find that people are still impacted by COVID-19 and are not able to return to work as usual. Older teens and young adults might be taking care of siblings, public transportation routes may have changed, and gas prices are on the rise. Communication channels may have changed with school closures and shifted priorities. To continue to serve your communities, it will be even more imperative to ensure future park and recreation professionals are innovative and diverse in their approach to addressing our nation's most pressing challenges now and in the future. To do so, the field needs to ensure we are creating a diverse workforce — reflective of the communities we serve — that is prepared for emerging and future challenges. Be sure to identify and promote early career pathways and strategies to attract, engage and support future diverse and talented generations of park and recreation professionals. Together, the future is bright.
Ayanna Williams (she/her) is the director of community and environmental resilience for NRPA.