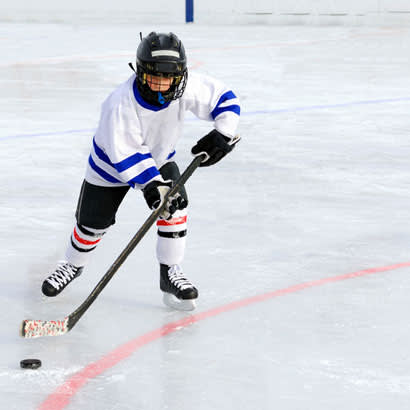 In order to run a program at a high level, you have to be an effective communicator. You can never communicate too much! Keeping your participants, staff, referees, coaches and other volunteers in the loop in every aspect of your program is key and can only help your operation. Communication is ingrained in every aspect of your program. Here are some tips to be a great communicator within your program.
Use Multiple Platforms to Communicate
Email, social media, apps, websites, phone calls, text and face-to-face meetings are all examples of ways to communicate to your participants and those interested in your program. If you are using multiple communication channels both internally and externally, and your participants or staff know where to find the information, there should be no reason someone tells you "they didn't know" when something comes up.
Communicate Before and After Your Season
When you release your initial dates, make sure to remind people as you get closer to registration. Don't just assume they will remember. Once your league ends, let your participants know the next start dates before they finish. Once you have them in the door, keep them in by always letting them know when the next program takes place.
Communicate During Registration
Whether your participants register online or in person, it is important that they have all the needed information for the upcoming season when they register. Make sure your participants are ready and prepared for their first day. If you have a registration window, make sure you are also sending reminders leading up to your first date.
Send Weekly Communications During the Season
At a minimum, you should send your parents and coaches an email at least once a week. In the email, recap the week and give any updates or important information for the coming weeks. If there is nothing to report on, it can be as simple as letting them know it was a great week and you look forward to the next week while outlining upcoming activities. You can turn this into a program newsletter, add pictures or multi-media, and showcase all those special moments you had during that week of games.
Set Up a Line of Communication with Staff and Referees
Make sure everyone involved in the daily operation of your league is in the loop on your operation each week. Sometimes, the most frustrating thing for a staff member or referee group is being left out and having to figure things out themselves with little to no direction on what you need. Prior to each game day, review the schedule as a group before your games start. During this pre-game meeting, evaluate things that may have come up from the previous week and what is expected moving forward. This way everyone is on the same page and each field or court is consistent throughout the season. Check-in with your staff when time permits throughout the day to ensure things are going as planned.
Be Responsive
If you get a question or concern that comes in person, email or over the phone, make sure you respond to the inquiry as soon as you can. At the very least, acknowledge you received the message within 48 hours even if you need time to research the situation. This will go a long way in keeping your participants happy and trusting you will address their needs.
To raise awareness about the benefits of youth sports programs, NRPA also has developed a communications toolkit, in partnership with the Walt Disney Company, to help park and recreation professionals make connections and encourage participation in park and recreation youth sports programs. This toolkit provides data-backed messaging, sample social media posts, template graphics and more.
Communication is a two-way street. Set the expectations early on with participants, volunteers and staff on how you plan to communicate so they know what to expect and where to find the information. During planning, through registration and throughout the season, you should be communicating regularly with everyone involved in your program, even if it is just to check in to see how things are going. Take your communication seriously and your program will be more organized, have far less complaints, run smoother and operate at a high level!
Jason Schaitz, MBA, CPRE, is a parks and recreation director in the state of Florida with 15 years of experience managing youth sports, camps and recreation programs. He also created and manages League Source and The Summer Camp Source with the goal of providing free high-quality resources for any type of youth sports or camp program. Take your leagues and camps to the next level by visiting our websites for free resources and education!
Related: