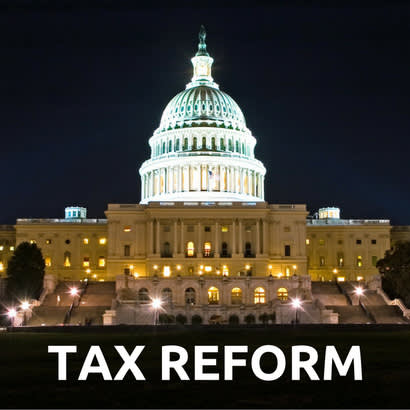 As everyone begins their Holiday preparations, Congress is hard at work in two principal areas with deadlines fast approaching.

Late last week, the Senate passed their version of the Tax Cuts and Jobs Act, legislation providing for tax reform. While this is the furthest tax reform has proceeded in decades, it is not yet finished. The legislation now moves into the Conference Committee process to find compromise with the House of Representatives. The Senate plan differs from the House plan in some key ways, which makes final passage uncertain. President Trump and Congressional Republicans aim to have a bill ready for the President's signature by Christmas.
The Public Policy Team will continue to monitor this legislation, especially for the potential impact it may have on federal spending. The Congressional Budget Office has warned that the tax reform proposal currently being debated has the potential to violate the federal spending rules knowing as "pay-as-you-go." This would require sequestration of $140 billion in mandatory federal spending according to some estimates. These cuts would impact programs such as student aid, Medicare, and Social Services Block Grants.

While tax reform has taken up much of the legislative air in the room, Congress must pass a spending plan before midnight on December 8 to avoid a federal government shutdown. (Update: Congress has passed a 2 week spending bill, buying themselves additional time. The new deadline is now December 22nd). Current expectations are that Congress will pass a short-term funding bill until shortly before Christmas or sometime early next year. The focus during this funding debate will be about potentially raising federal spending caps for both defense and non-defense spending and how to respond to President Trump's actions on the Deferred Action for Childhood Arrivals program.
We will keep you up to date as things change during the busy month of December.
Learn more about federal policy and legislative issues impacting parks and recreation.