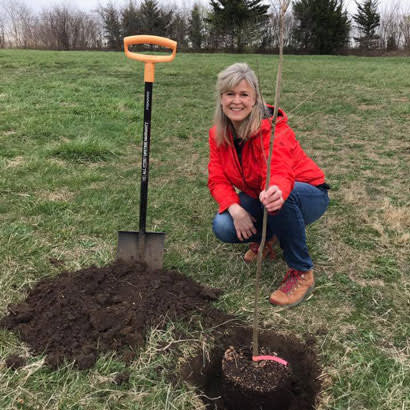 I was pretty fortunate to land at Johnson County Park and Recreation District (JCPRD) in Kansas in a newly created position as finance analyst, only to learn four months later that our organization was a National Gold Medal winner. That is no ordinary introduction, and I am grateful to have joined this amazing team during such an exciting time. As I reflect on my journey over the last year, there are a few things that stand out:
People and their stories are what make an organization gold. I came from public libraries just before stepping into this adventure, so stories are embedded in how I see the world. Every person, every colleague, every patron has a story and it takes effort, time and intentionality to learn those stories. I consider this an important investment that pays off big time for the individual and the organization, when you sincerely invest in learning about those around you. Simply put, be curious and you will be amazed at what you discover.
Mistakes and failure are part of the journey. When you start a new position, you are uniquely vulnerable to make mistakes and that is just part of the deal. You have no choice but to depend on the knowledge, skills and coaching of those around you. I had been at the library about 10 years prior to making this change so I kind of forgot this part. Being new keeps you in a growth mindset in all the right ways. While it doesn't feel great to hit a wall or make a mistake, that is where trust and teamwork are built.
Lead from where you are. This is a principal you get to walk out when you are new. You have to work out the nerves and insecurity to test out what you believe about leadership. As a newbie, it often involves a whole lot of listening and asking questions, but the opportunities will come quick if you take risks. The next great opportunity to lead typically comes when you are just outside your comfort zone — that means joining system-side committees, volunteering for events you know little about, sitting at a table with people you don't know, and getting involved in the local or state association. It is true that new staff can bring fresh perspectives and ideas, but timing is everything and I believe it is important to learn the culture and build trust before you bring forth "a better way."
You work at a park! Driving to a park every day is a beautiful gift that can quickly be squandered if you are not careful. We all get comfortable with the office, lunch routine and I have become determined to build in a walk or some other park exploration throughout the week, no matter the weather. How many people get to walk right out of their office into park land? Live the mission!
Travel advice to state and national parks is abundant! Long before I took the job, our family had been planning a trip to Yellowstone. I was inspired and delighted when I started working at JCPRD at the number of staff who had travelled multiple times to parks all over the country and had all the best hints and advice on taking in the sites. The passion and advocacy was immediately evident and our community is fortunate to have such fierce advocates and explorers managing this important public asset.
T-shirts and logo wear are a thing. When you have park workers, recreation leaders, teachers and camp staff in facilities and wide-open spaces all over the community, you're going to need logo wear! It is a fun aspect, and I love the enthusiasm and pride our staff sport in all seasons to represent JCPRD well!
Susan Mong is the Finance Analyst for Johnson County Park and Recreation District (Kansas).