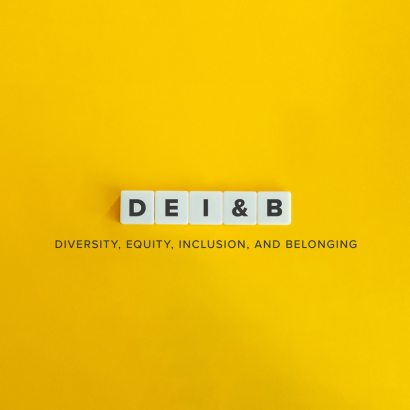 In a diverse world that is becoming increasingly interconnected, the importance of equity cannot be overstated. This principle extends to all aspects of society, including parks and recreation. Equity goes beyond mere equality and focuses on providing individuals and communities with the resources, opportunities and support they need to thrive, regardless of their backgrounds or circumstances.
Recognizing the need to address the root cause of disparities and promote fairness, NRPA's Equity in Practice (EiP) certificate program is designed to serve as a transformative experience for park and recreation professionals. This program is not only a pathway to personal and professional growth, but also a commitment to promoting equity within every facet of the park and recreation profession.
Education and action are fundamental aspects of the Equity in Practice program. Learners will have an opportunity to gain knowledge about the history and consequences of inequities in parks and recreation. By understanding the nuances of these issues, park and recreation professionals can work more effectively toward creating positive change. Equipped with a deeper understanding of equity, learners will be well-prepared to be advocates for change, promoting equitable practices not only within their sphere of influence but throughout the broader community.
As the world continues to evolve, the role of park and recreation professionals is becoming increasingly significant in shaping inclusive and vibrant communities. Perhaps the most compelling benefit of this program is the positive impact on society. Park and recreation professionals will be prepared to create environments that promote well-being, belonging and community growth as they actively work to dismantle barriers and promote a more equitable and inclusive society for all.
NRPA's Equity in Practice certificate program is more than just a set of strategies; it is a philosophy that emphasizes the importance of fairness and inclusivity in park and recreation spaces. The Equity in Practice program marks a pivotal movement in the evolution of the field of parks and recreation. Park and recreation professionals who champion equity contribute to dismantling systemic barriers, fostering a sense of belonging, and creating spaces that reflect the richness of diverse communities across the country.
We are pleased to announce that applications for NRPA's Equity in Practice Certificate 1: Exploring Racial Equity in Parks and Recreation are now open for the October 2023 cohort!
Through education, practical application and a resolute dedication to equity, park and recreation professionals are poised to shape a future where all community members can experience the benefits of parks and recreation. To learn more and enroll in the EiP certificate programs visit NRPA's Equity in Practice Certificate Programs webpage. Additionally, you can find recent on-demand learning events that discuss centering equity in parks and recreation by visiting NRPA Learning: Equity in Practice!
Tiff Cunin (they/them) is NRPA's Senior Education Manager, DEI.