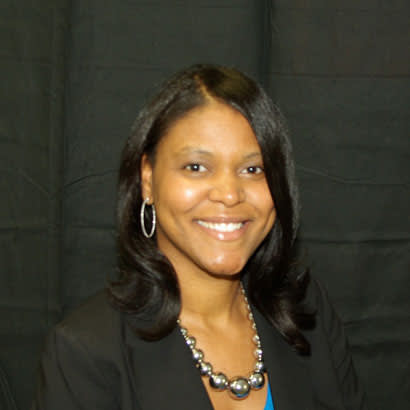 When the Coronavirus (COVID-19) pandemic shut down our world in March 2020, no one could predict it would not be until 2022 when most park and recreation agencies re-established some semblance of normal programming and operations. After attending the 2020 NRPA Virtual Conference, I was inspired to take the next certification journey in my career: completing the Certified Park and Recreation Executive exam. At the time, we were spending A LOT of time at home teleworking and being cautious during the height of the pandemic. What better way for me to spend all this time at home than to study for what I heard was a challenging exam?
What I didn't realize was the preparation for the CPRE exam was just as tough — if not tougher — than taking the actual exam. I purchased the Management of Park and Recreation Agencies, 4th Edition, and reviewed NRPA's CPRE Preparatory Resource. To say I immediately felt overwhelmed was an understatement. There were 756 pages of park and recreation management content to be read on communication, finance, human resources, operations, planning and policy — OMG!
I had to come up with a plan. I could not tackle the review of this much content, manage my full-time workload, and be there for my family if I did not figure out a way to spread my preparation across several study sessions. I registered for the exam on October 29, 2020, and did not take the exam until April 30, 2021. Admittedly, I did not start studying when I registered for the exam in October. I really kicked into gear over the holidays, and using the CPRE Preparatory Resource, I started reading one complete chapter each weekend. As I read the information, I highlighted key terms, definitions and concepts throughout, and again started to feel overwhelmed by the amount of content I needed to absorb and retain.
In January 2021, I read about a CPRE Virtual Exam Preparation Program the Illinois Park and Recreation Association (IPRA) was offering and I jumped at the opportunity to learn a different way to prepare for the exam. This online prep course was just what I needed to be among other Certified Park and Recreation Professionals (CPRPs) who were striving for the same goal — CPRE! For several weeks, we were led through preparation content reviews, practice exam questions, and discussion on concepts that might have been unclear to the group. The virtual course also referred to and used NPRA's CPRE Preparatory Resource as the guide for our reading assignments between classes. When I finished the virtual CPRE prep course, I definitely felt more prepared to focus on key concepts that might appear as exam questions, and I was just getting back into the mode of being a "student" and preparing for the final exam.
From there, I continued my reading to complete all the recommended chapters and sections in the preparatory resource, highlighting information along the way. I also noticed a post on the Women in Parks and Recreation (WiPaR) group on Facebook asking if anyone had any CPRE prep resources they were willing to share. A woman in the group responded that she had been using flashcards created by another park and recreation professional and she shared this information with me — SO HELPFUL! I added the flashcards to the review of my highlights in each chapter, reviewed the virtual prep course presentations and info, and sent up lots of prayers!
April 2021 was approaching, and it was time to schedule my exam. I scheduled the test for April 30 and I was so nervous — SO NERVOUS! I felt good about my preparation. I did not cut corners. I read every word and every chapter as prescribed by NRPA.
I took the exam and passed on my first attempt — thank goodness! The test was challenging. However, I was so grateful that I did not cram to study for this exam. I took my time, read the chapters at my own pace, sought out additional prep course and study guide resources, and passed the exam! To see the word "PASSED" on the exam completion screen nearly took me out with excitement! Not only was I the first person to earn the CPRE in my organization, The Maryland-National Capital Park and Planning Commission (M-NCPPC), I am also the first and only African American woman in the state of Maryland to achieve this accomplishment. History made!
If you're considering the CPRE, don't wait any longer. Figure out what works best for you to prepare and understand that everyone's process will be unique to their needs, time and ability to retain the information. Develop your own plan and strategy for preparing for the CPRE exam. YOU CAN DO IT!
Interested in becoming a CPRE? Now is the perfect time! Complete an application to become a CPRE between March 1, 2022 and April 30, 2022 to receive 25 percent off the Management of Park and Recreation Agencies, 4th Ed. eBook or eBook bundle to help prepare you for the exam. Learn more and apply today.
Tara Eggleston Stewart, CPRE, (she/her) is the Chief of Aquatics and Athletic Facilities for The Maryland-National Capital Park and Planning Commission's (M-NCPPC) Department of Parks and Recreation in Prince George's County, Maryland.